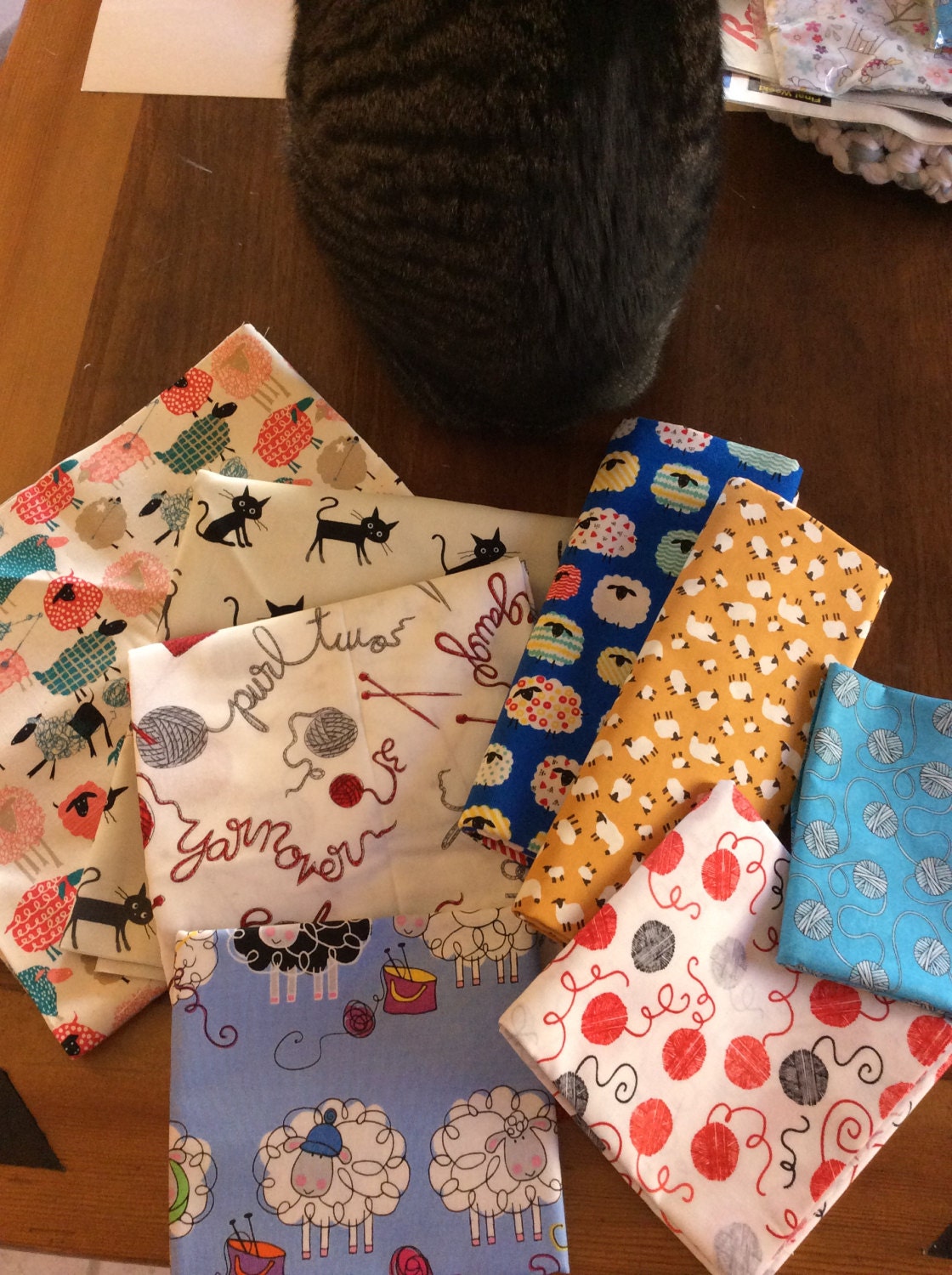 I recently attended a craft show and found some amazing fabrics. When I find fabrics that contain anything fiber related I have to buy it. I also have a weakness for anything feline related. The new bags will be offered in the shop for the next update.
The shop now carries a Kit of the Month. I release the kit early in the previous month. Februarys kit was for Valentines day. It is a sock kit with a full hank of hand painted, speckled pink yarn with a mini skein (90 yd/20 gr) pink yarn.  This mini is sufficient enough to make heels, toes and cuffs in the coordinting pink colorway. This kit also includes a zippered project bag in heart fabric perfect for a sock project. The yarn can also be purchased separately. 
I knit the Flax cardigan for myself using Knit Picks Tweed yarn. The yarn was beautiful with the tweed flecks and I'm thinking about adding it to my yarn bases. I would love to hear your thoughts on this. Please add a comment to this post or send me an email using the link below.
Until next week- happy crafting,
Wendy