After working for several years as a hospice nurse, I was diagnosed with Multiple Sclerosis. Looking back, I had symptoms for over 20 years that were misdiagnosed or I just blew off. When I became unable to work, I searched for something that would fill my days and bring me that feeling of accomplishment that I needed. After watching my cat run down the hall trailing my yarn, with project attached, I made my decision.  I pulled out my sewing machine and got to work, creating project bags.  Opening my shop soon followed and my new career had begun and Knitty Kitty Bags was born. 
I update my shop frequently with new fabrics and designs. Running Knitty Kitty Bags is my passion. Please visit my shop, I hope you find something that inspires you!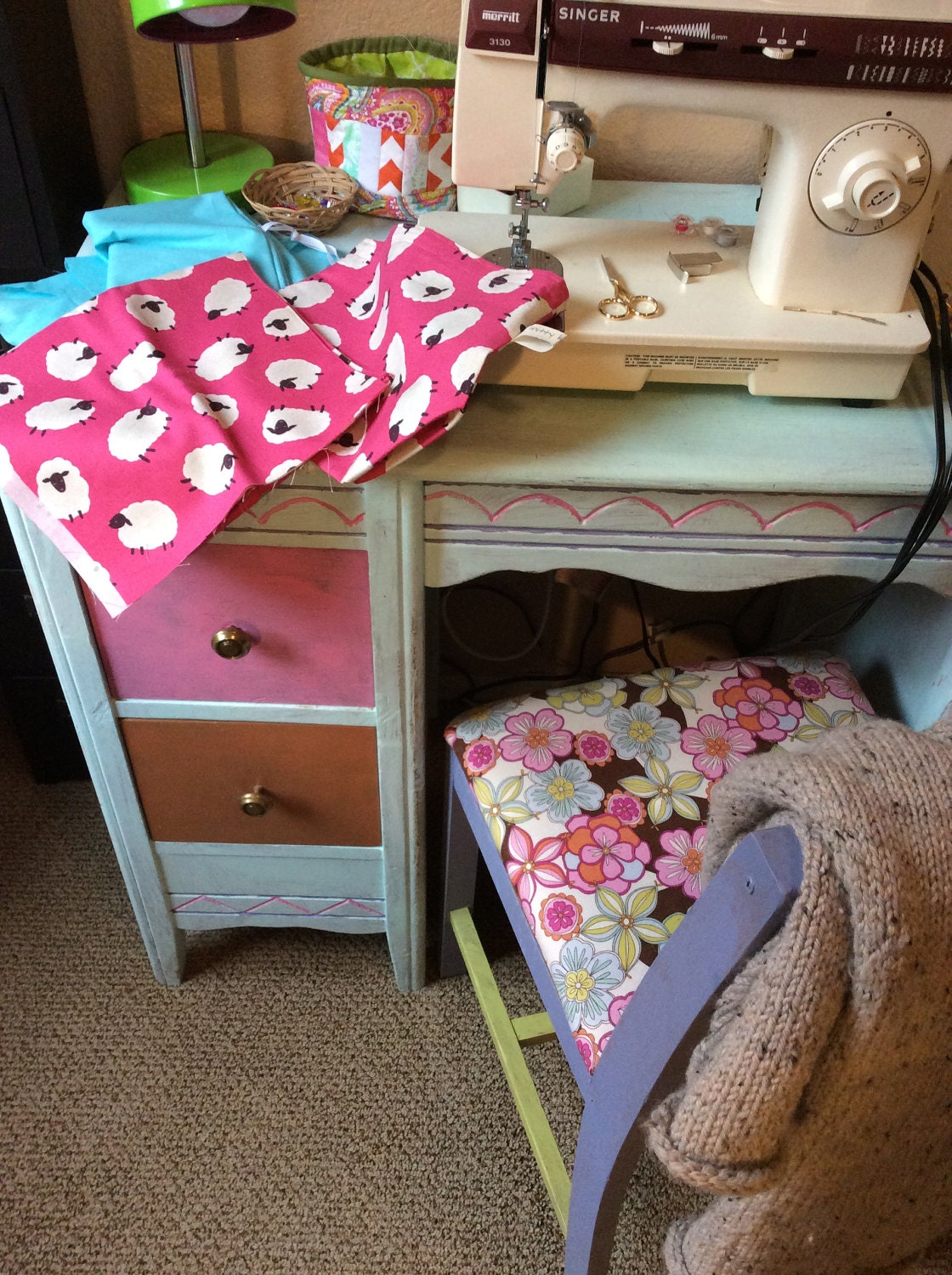 My vintage Singer is a workhorse.