Finally, the St Patrick colorway has returned. This colorway was very popular. So much so, that I ran out of the dye and couldn't find it to replace. I tried using other green shades but it just didn't turn out right. After several months I was able to locate this particular dye and got to dyeing.
I have had several requests to knit up a swatch of the colorways so you can see how the yarn would look. This is just not feasible so I am adding some info on how to read a skein. When I post a new colorway I always include a photo of the hank unwound. Look at this photo to see how the yarn will look when knit or crocheted.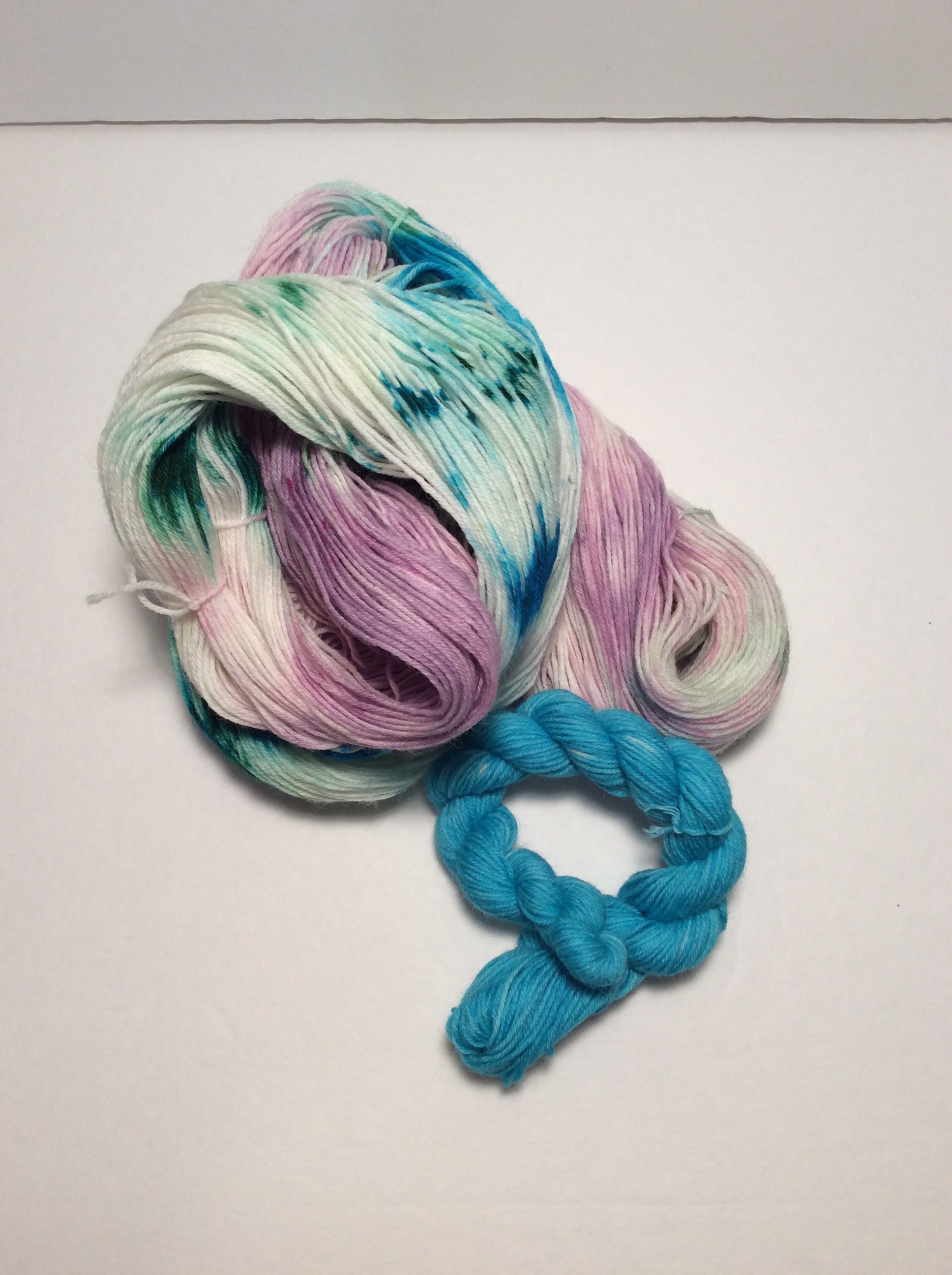 Looking at the Skinny Dip colorway you can see a section of the purple color surrounded by speckles. This colorway is stripe or pool. The solid colored section tells this. If you are working with this type of colorway and prefer not to have pooling or striping-just alternate skeins.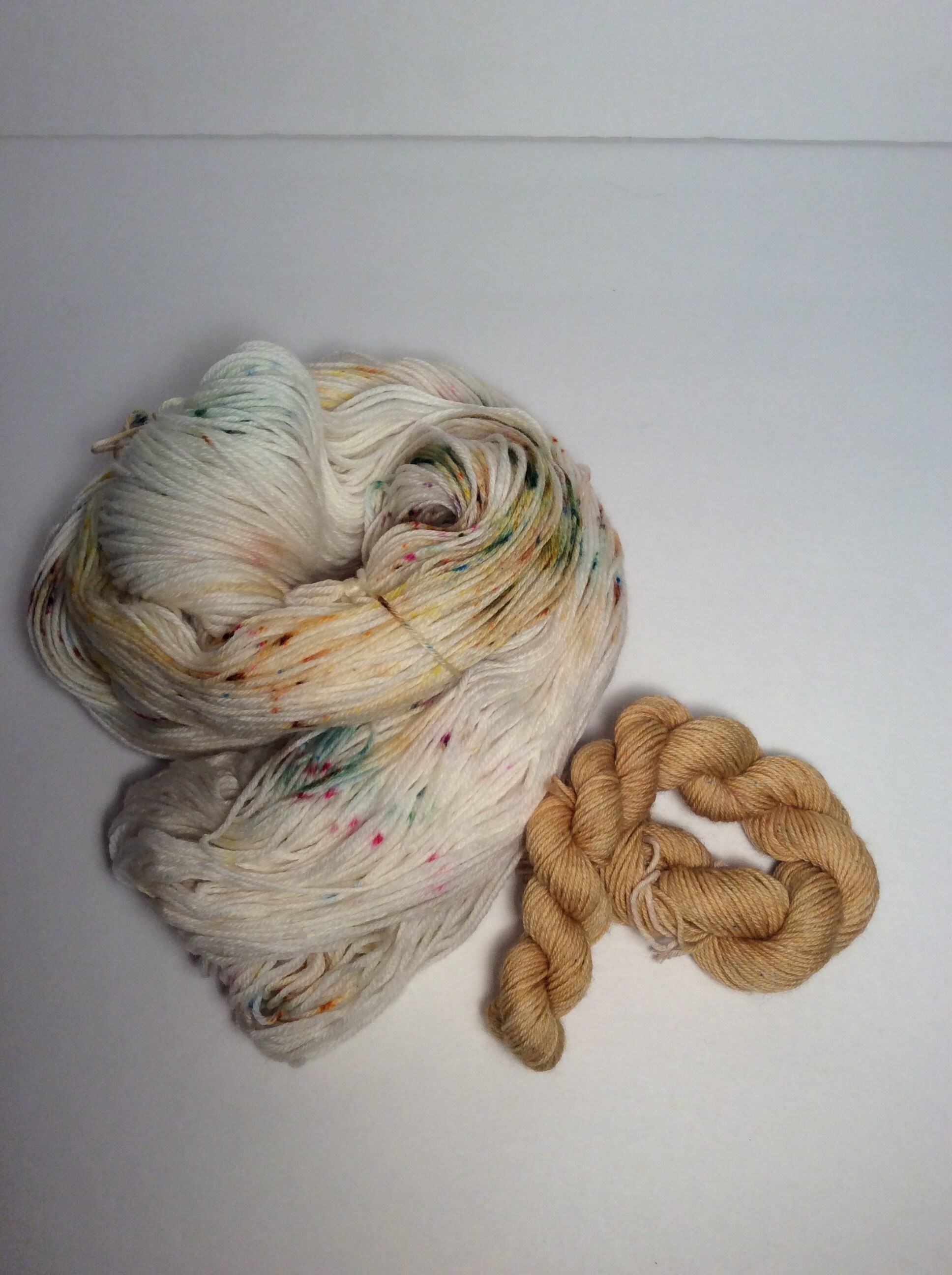 Looking at the Leo colorway, it has a random placements of speckles that prevent any striping or pooling. The colors evenly distribute in the knitted or crocheted project.
I hope this helps answer questions about how the yarn will look when in a project. 
Love to hear your thoughts. 
Happy crafting and have a great weekend,
Wendy