I hope you had a great holiday season and are doing well. We are experiencing a cold snap here in Arizona. My plants have been under cover due to the below freezing temps. I drag most of the pots under tables and onto the back patio which has a cover. I have just a few plants that are in raised beds that are sporting a sheet.  
Now, it's back to work. I have designed a new notion pouch using patchwork. They will be available soon so follow @knittykittybags on Instagram to keep current with listings. There will be just a few of this style. The patchwork is on the front of the pouch with a lightweight canvas on the back. This pouch, like all my pouches, are fully lined to prevent any scissors or needles from poking through. The corners are boxed so this pouch can stand upright.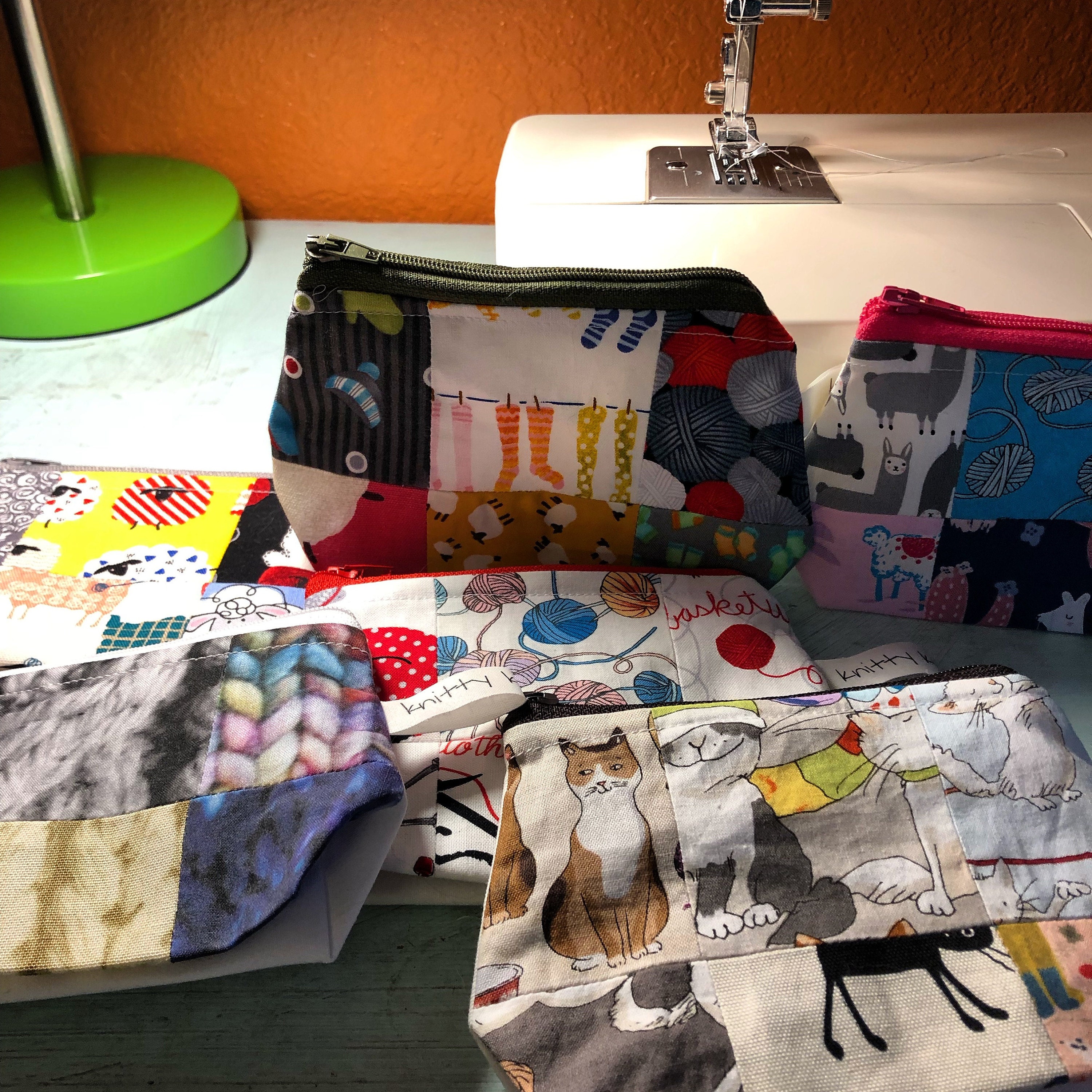 I do plan on making project bags using patchwork. Not sure if they will be drawstring or zippered. Stay tuned. 
Happy crafting and have a great weekend,
Wendy