I have added a new Sock Kit to my shop. This kit includes a drawstring project instead of the zippered bag. I'm getting away from the zippered style and replacing them with a drawstring bag. The kit also includes a full size skein and a small skein with sufficient yardage for most heel, toe and cuff patterns. There is only 1 of this Kit available. I do sell the yarns in a separate listing.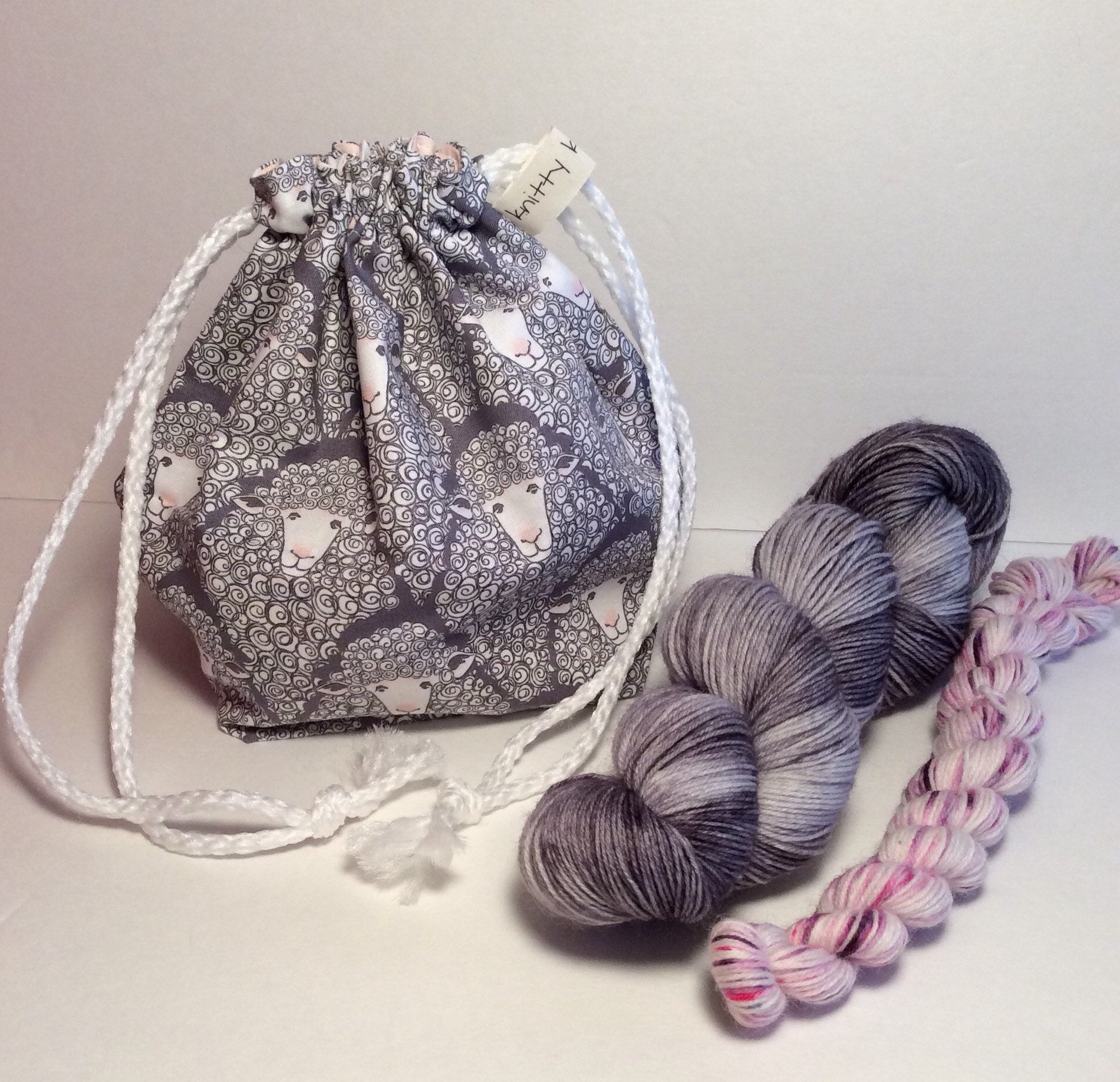 Lots of yarn dyeing and sewing of the notion pouches has been done for a restocking at Tempe Yarn and Fiber.  I do keep a stock of pouches at the yarn store that are not listed in my shop. If you are in the area, stop by and see.
Also, new to the shop is some new fall colorways. I will be addeding items randomly and to keep updated on the new yarns and bags, follow me on Instagram. I do post when items become available.
The skein below is the Colorpoint colorway and just 1 available.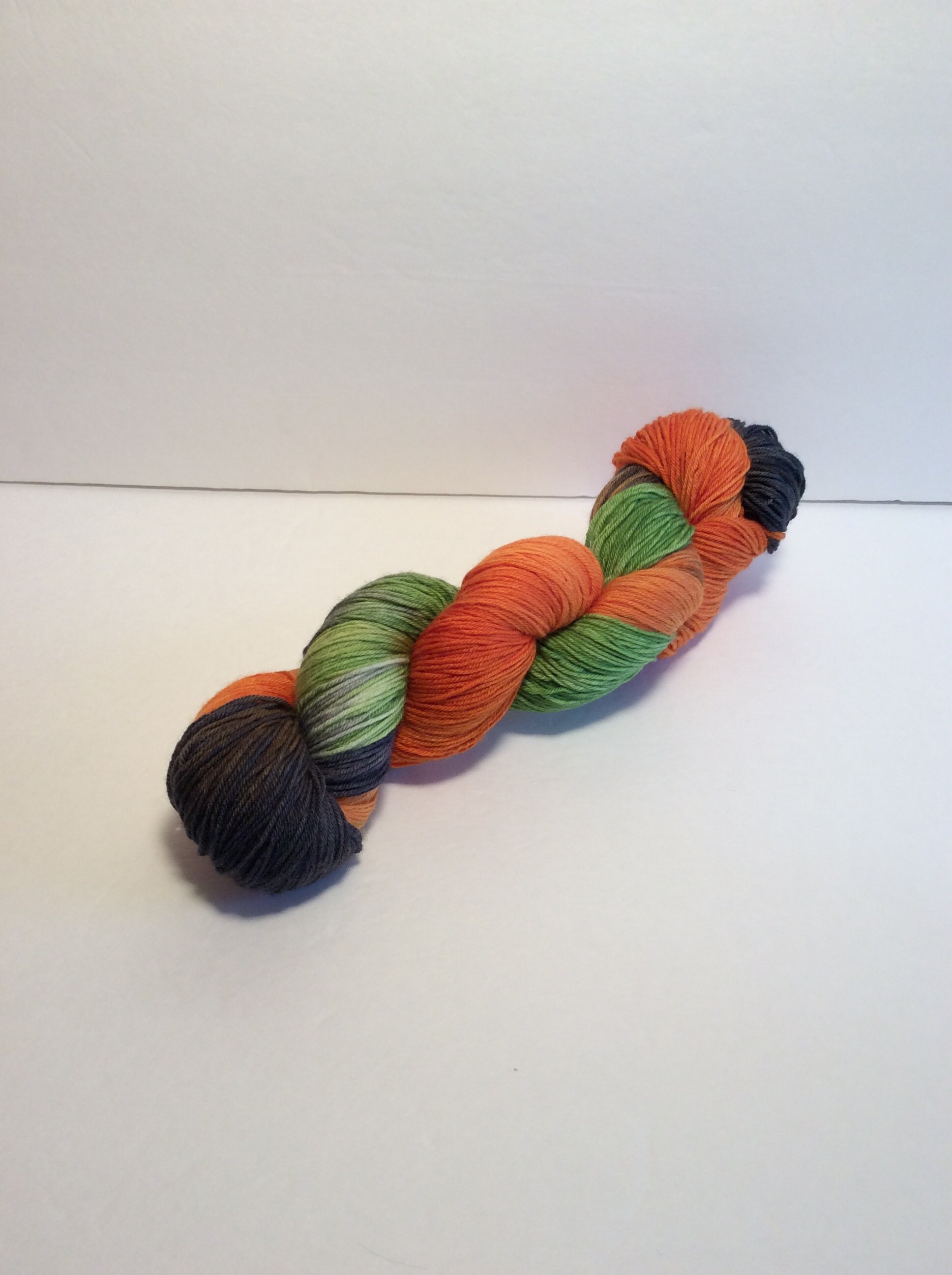 Happy crafting and have a great weekend,
Wendy