When I posted this custom order on Instagram I had another order for the same colorways. So, yesterday I was back in the dye pots for the deep blue skein. In this summer heat, the yarn dries really quickly so it's ready for a new home.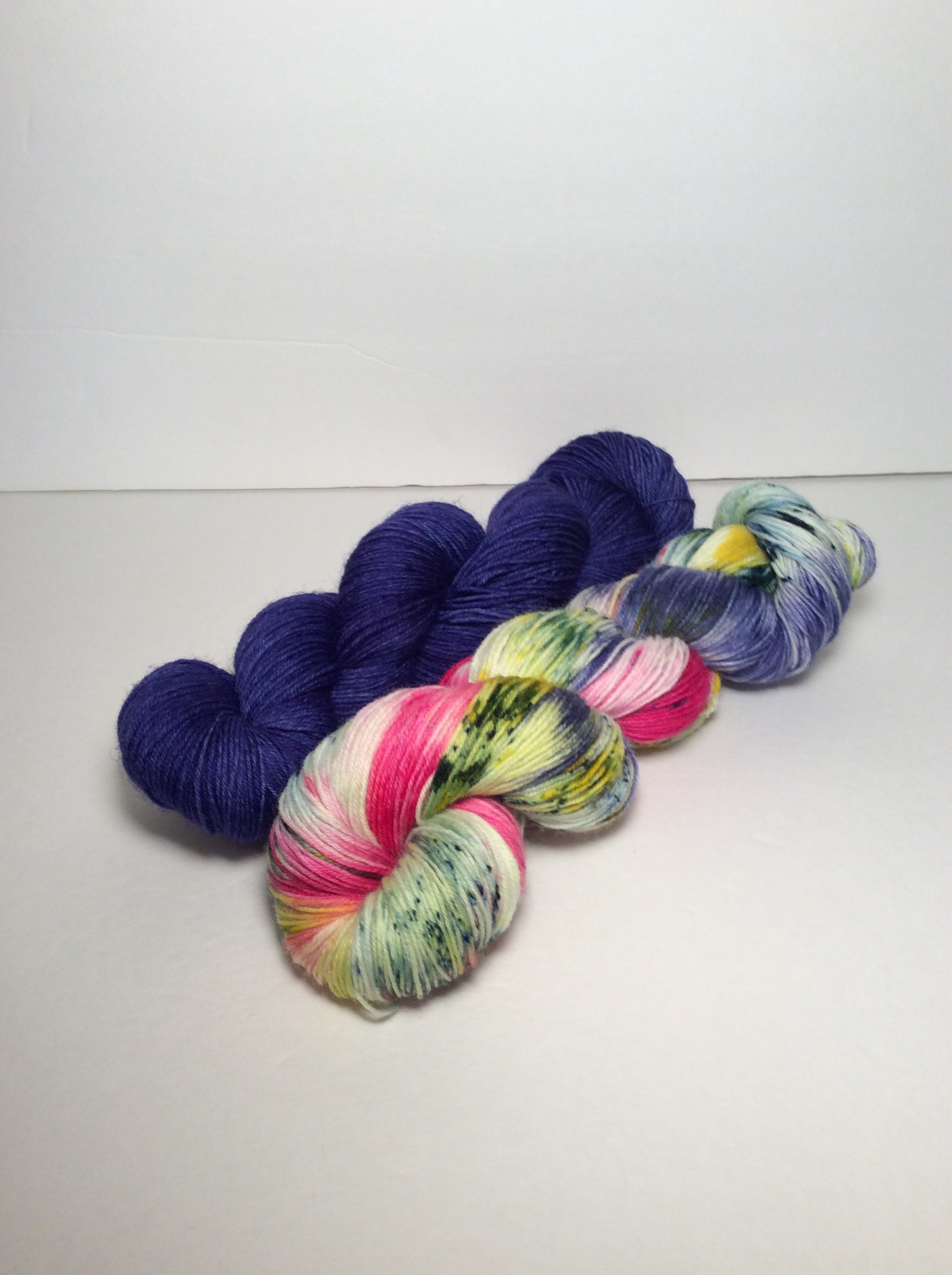 The two little girls embroidery pattern that I have been stitching is completed. Now, I need to find a cute frame so I can hang it. I quickly pulled out my light box and got down to transferring the next design to fabric. This is another Lilipopo project. I use a Frixion pen so the ink will disappear when I iron it.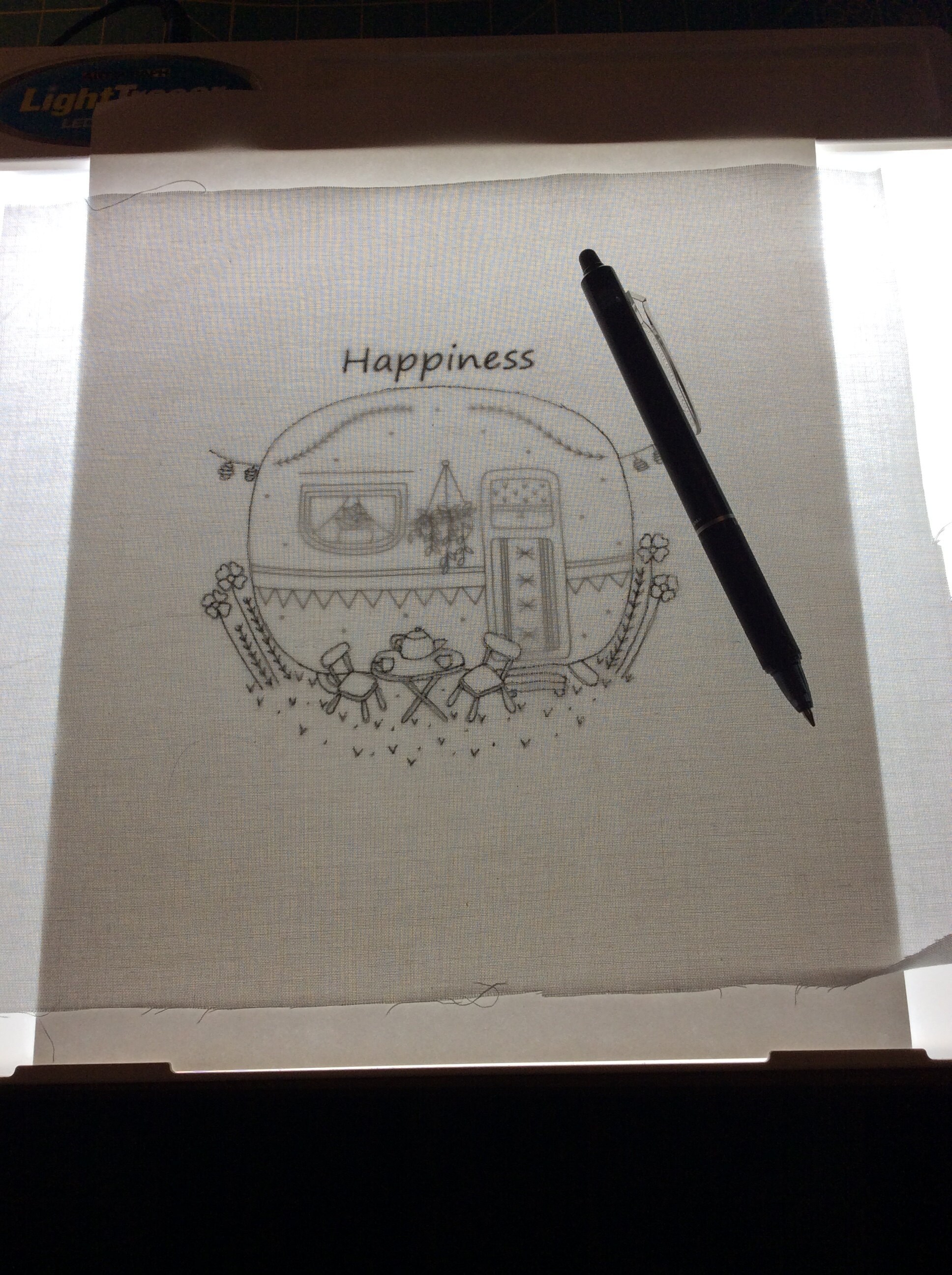 If you are an embroiderer this light box is the greatest invention. It makes transferring the design so much easier.