I'm feeling much stronger today so off to the dye pots we go. Yesterday, I spent on the couch watching (several episodes) ER on Hulu. Yes, I have an addiction. 
I had a custom order that I am working on. The colorway is Cats Pajamas with a semi solid skein to coordinate. The other colorway is Sweet Cherry Pie. If you were to stop by and come into my house, all you can smell is wooly goodness. It's amazing how dyeing a few skeins can send the fiber fumes through the area. It is crutial for me not to become high from the fumes and hoard all the skeins. I do fall under that spell when I deliver yarn to a yarn store. My wallets flies out of my purse with a speed of light and spending caution flies right out the window. 
If you find that a Sock Set, for example, would be great but only want the large skein, please don't hesitate to ask. I love doing  custom orders.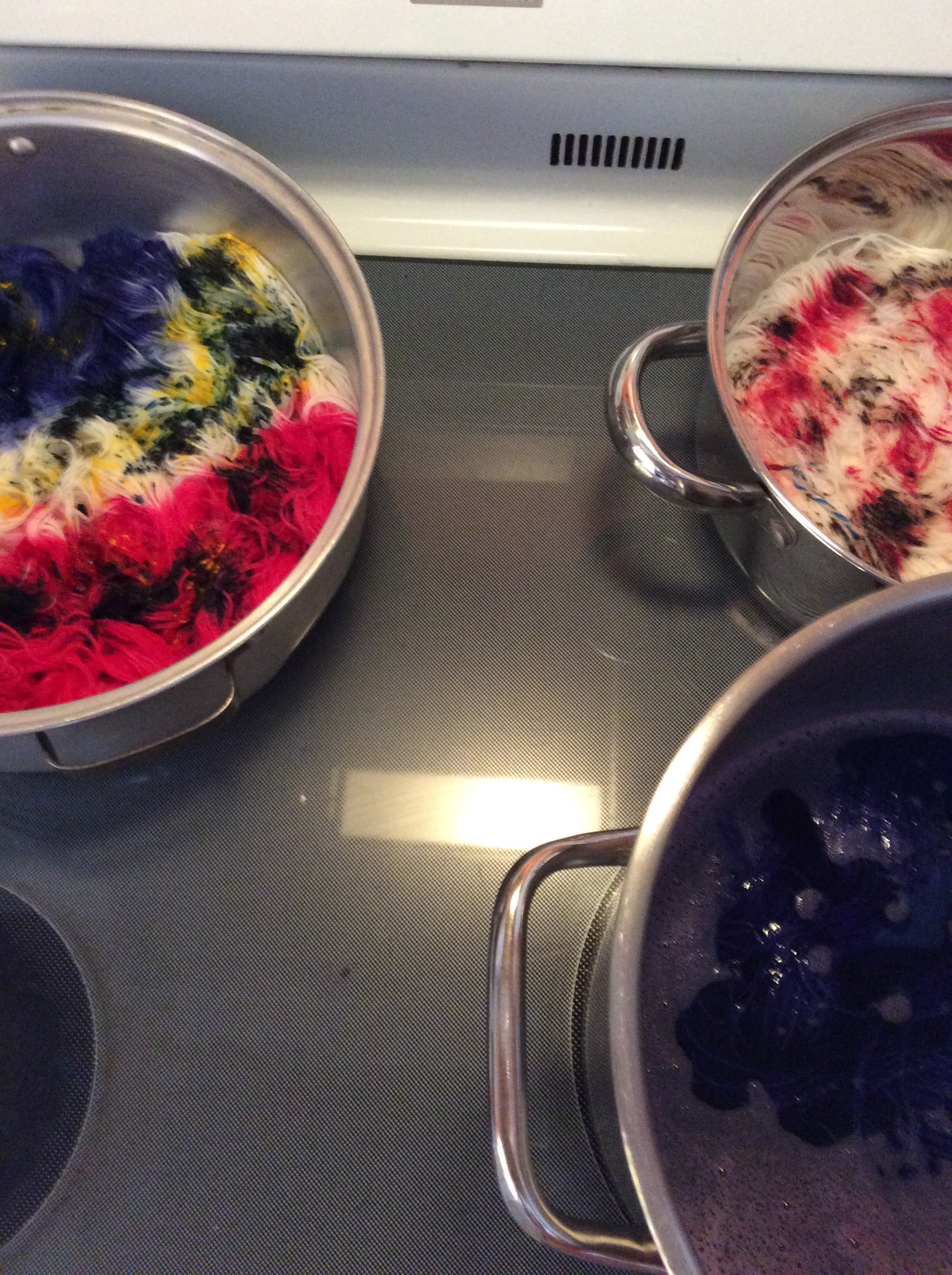 Happy crafting and have a great day,
Wendy