I have been very dedicated to knitting the Square a Month KAL Afghan up to June. I just did the cast on and I will need to knit both squares this month to keep up. I want to have this blanket ready to use by Christmas. The pattern is found in the Knit Simple Holiday 2017 issue and it's on Ravelry.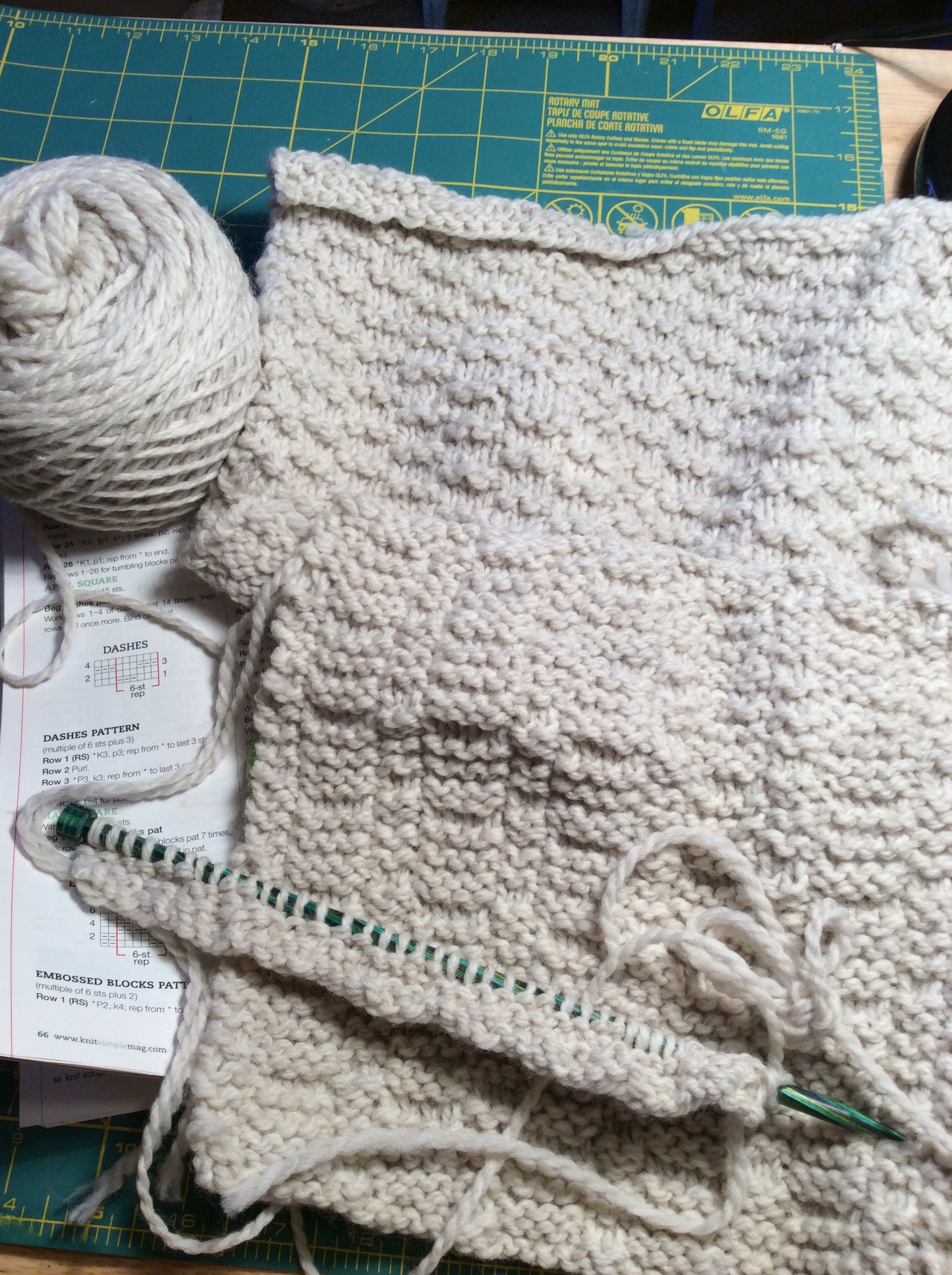 Seems I have gotten myself into a knitting slump. I find myself watching tv in the evenings with nothing in my hands. Previously, I always had a knitting project that was mindless to use for tv watching. I mostly defaulted to socks but the only one I have going is a handspun project. I think I'll cast on a sock using some fun yarn with lots of colors. Hopefully, that will help give my my mojo back.
Then again, it is summer and the heat is on. Just call me a sloth because it does take my all day to get to the end of the branch. MS and heat = ssslllooowww body and mind. An example being that this is the 3rd time I have typed this post. I will warrior on and hope tomorrow I will be a bit quicker.
Happy crafting and have a great day as I head off for a catnap.