Ok, I used to be the coupon lady that slowed the checkout line because she had a fist full of coupons. In the good old days, I would cut my grocery bill in half. That left more money for fun stuff (yarn). These days manufacturers aren't putting out the coupons to entice you to purchase. The coupon inserts in the Sunday papers are pretty meager. A great sale or a free item(s) are hard to come by. This leads me to todays post. 
I used to get laundry detergent for pennies. The good stuf,f like Tide, that can run you about $13.00. With pathetic coupons and exorbidant  prices I just won't pay that price. Before I started couponing years ago I made my own cleaning products.  I have gone back to doing that again. I purchased this book several years ago and you can see that it has been well loved. I found the recipe for laundry detergent and started to make my own again. I modify that recipe so that all the ingredients are dry. No essential oils or organic soap go into my mix. 
Yes, this recipe hack works great and costs just pennies to make. I use only a tablespoon for a large load in the front-load washer. I do use dryer balls for the dryer that are scented with essential oils.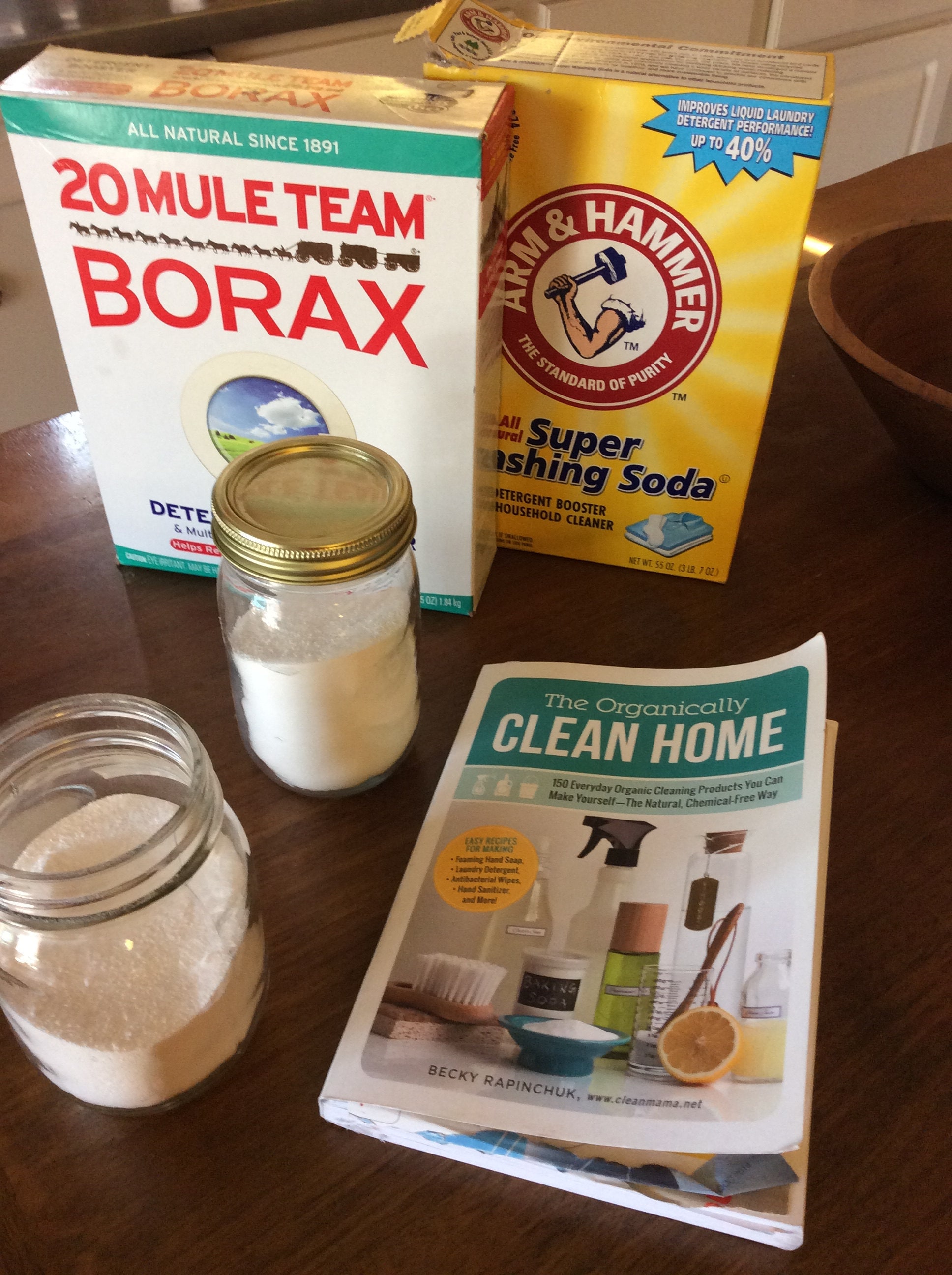 Do you have any homemade recipes for your house? Please share, I would love to hear.
Happy crafting and have a great day,
Wendy