A picture of the custom order of the Cats Pajamas colorway and a full skein in the same green shade. This skein is not quite dry yet.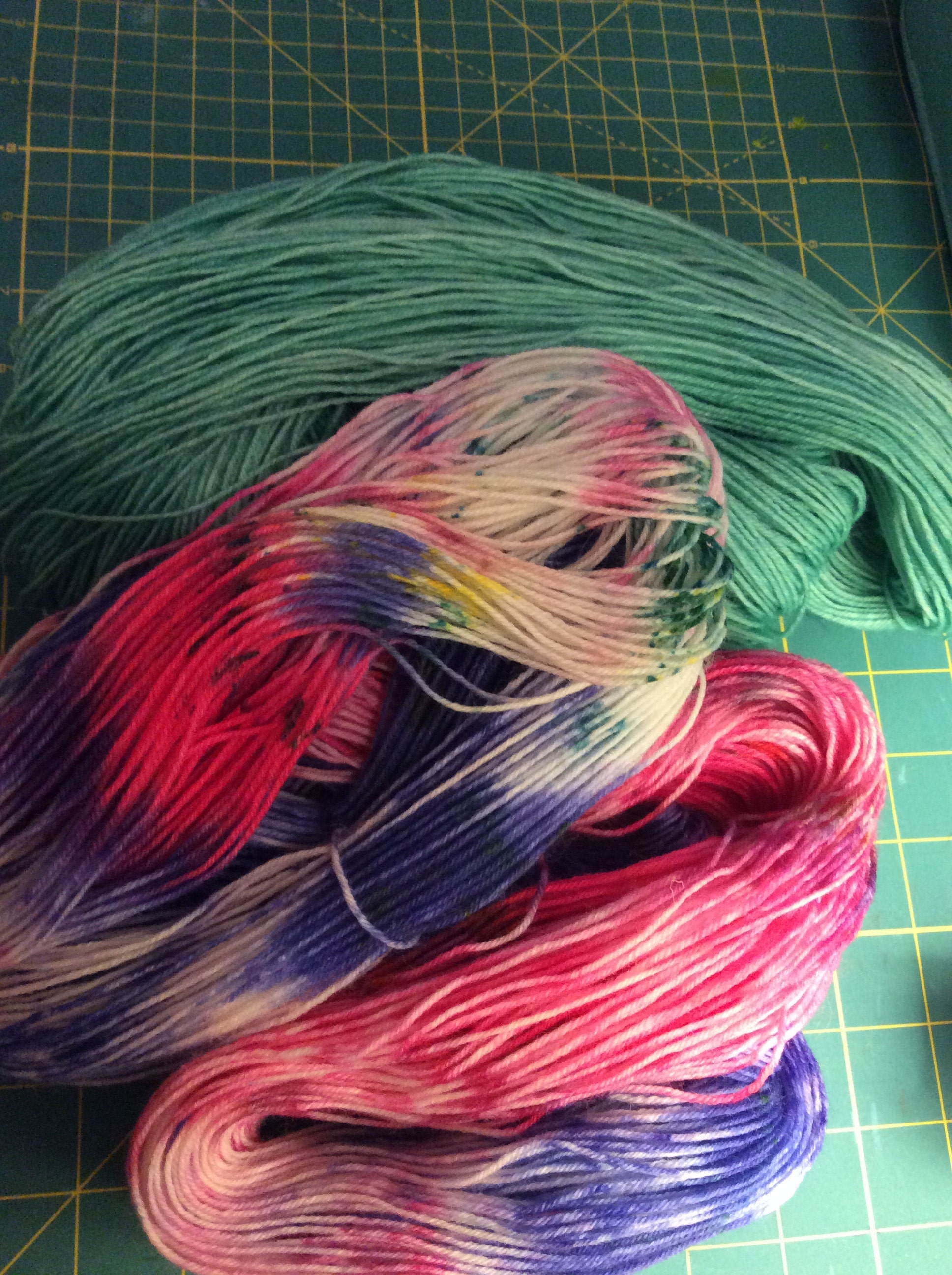 I will be in a trunk show on April 21, 2018 at Tempe Fiber and Yarn shop. Stop by from 10-2 and introduce yourself! 
Some new fabrics that I purchased. These bags will be available at Tempe trunk show before being put up in my shop. I hope to see you there.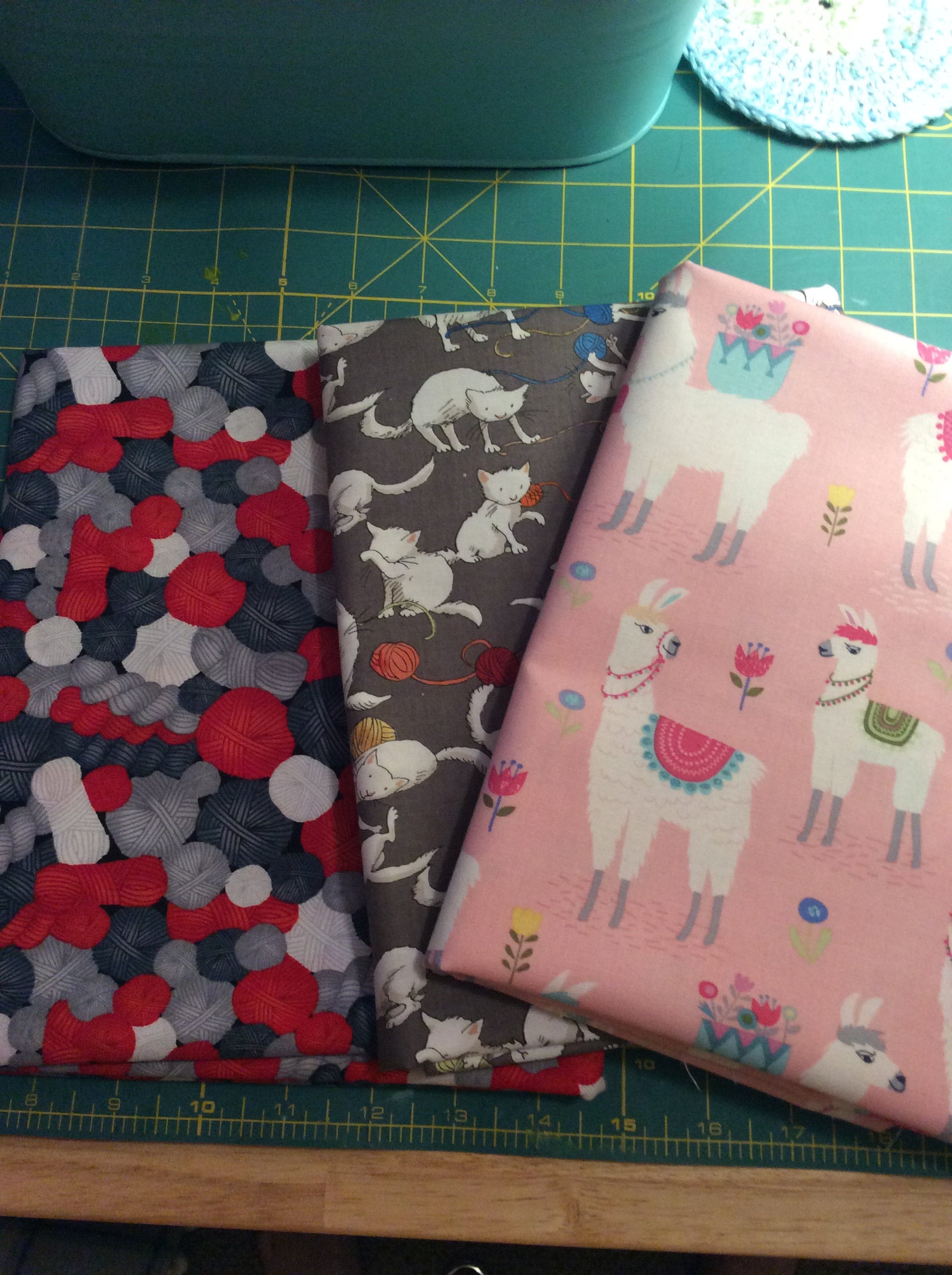 Happy crafting,
Wendy