The first day of the 100 day project starts. I thought I would begin with my embroidery projects. A few weeks ago when Craftsy had a free weekend I spent most of the weekend watching and learning new things from plying yarn, hand stitching to knife skills. Who knew there was a better way to hold a knife! Needless to say, I learned many new things. My first class was on embroidery by Kat McTee called Startup Library: Hand Embroidery. She is a great teacher that made learning a new skill easy to understand. This class is normally $69.00 so I felt lucky to have watched it during the free weekend. The class materials  included several sampler patterns  to help learn the stitches. I quickly ran to the store and purchased all I needed to follow along with the tutorial. The picture below is the very first project I completed from the class.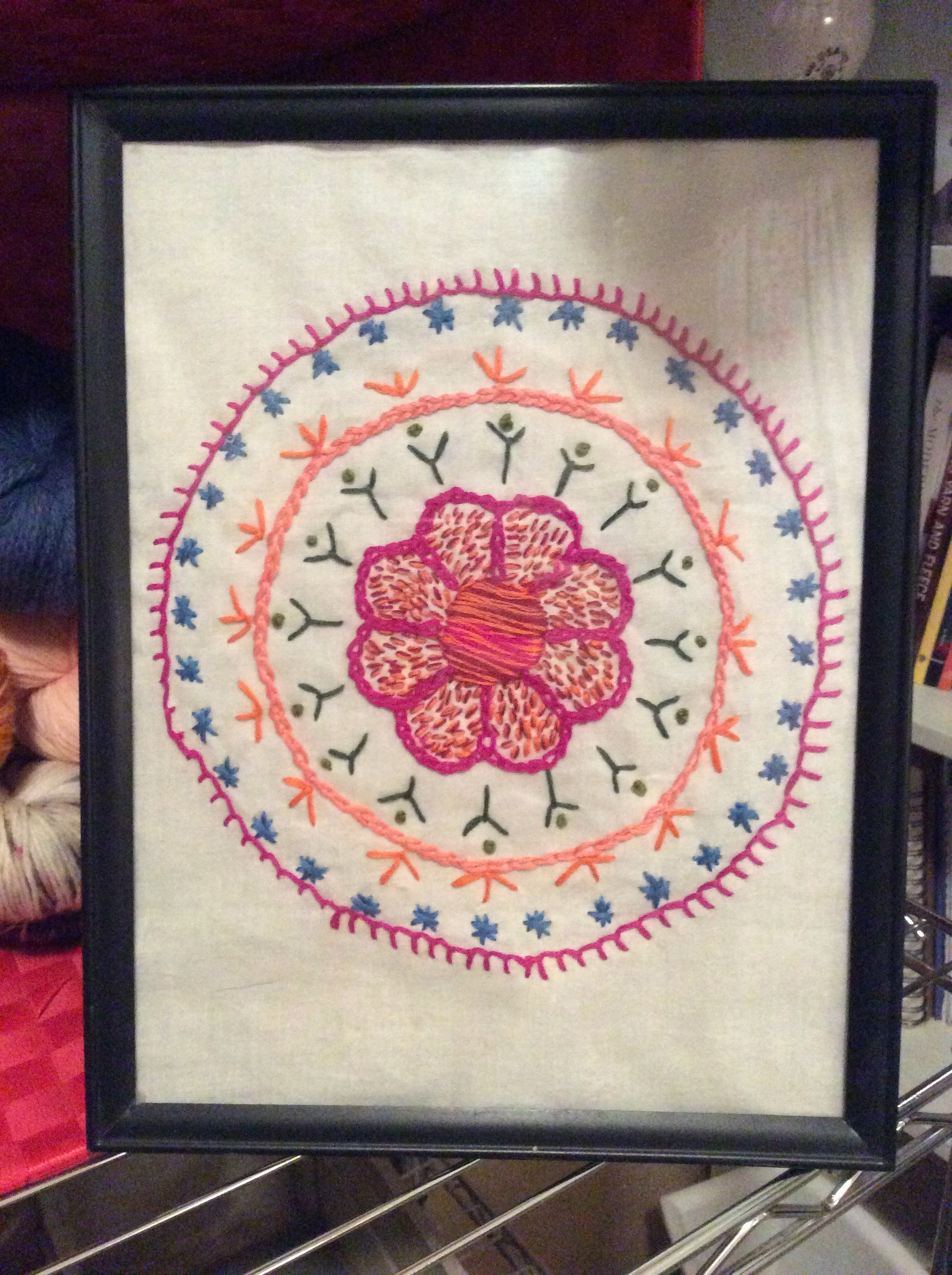 Since then I have become throughly engulfed in yet another hobby. Now I need to find somewhere to buy time...
Have a great day and I hope you'll join me in the 100 Day Project. See my previous blog for info on that.
Wendy