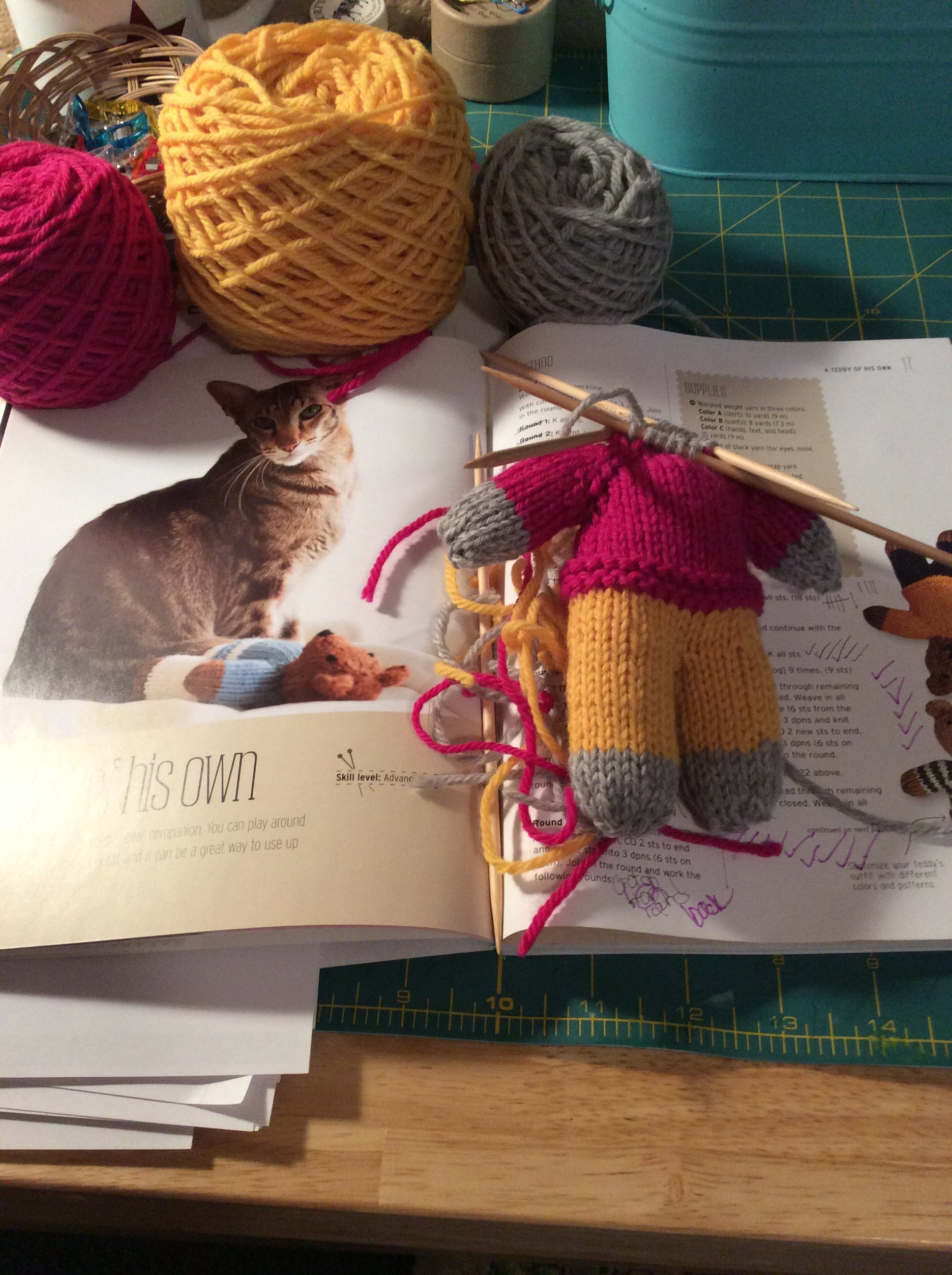 I have to say that I get intimidated when reading patterns that list the skill level as advanced. I consider myself a intermediate level knitter so when I read that a pattern is listed above that I continue to browse. As a pattern writer myself, I do not list a skill level. My belief is that everything is difficult until we figure it out. Referring back to a baby, we learned how to talk and walk. Both being difficult but we figured it out before we were 2 years old! 
Learning to knit was hard until we practised long enough and figured it out. Most of us could knit in our sleep. I know I have and lose needles and end up waking myself up as I grab the sheets looking for that lost one.  Labeling a pattern as easy, intermediate or even advanced does a disservice to the pattern itself. In the past, when I read a skill level on a new pattern and if it's above what I label myself as, I keep searching. I don't give that pattern a second look thinking it's too difficult. 
We adopted a new kitty and I wanted to knit some kitty toys. I had this book (pix above) in my stash and found the perfect little teddy bear. My eyes quickly scanned the pattern until I saw the skill level as advanced. This time I decided to knit it anyway. The teddy looked so cute I had to try. Actually, the pattern turned out not so hard at all. There was no time when I dropped the f-bomb. I got to thinking about why I let the pattern writter decide whether I have the skills needed to knit it.   Now when I'm looking for a new pattern I don't look at the skill level. I just scan the stitches used in the pattern and decide from there if I want to do it. This thinking has opened up all the patterns I can use. 
Are you intimidated by skill levels?
Do you consider the skill level when determining if you can knit it?
Happy crafting and have a great day.
Wendy