There will be a shop update on Saturday, February 17 at 10am MST. The Sock Kits will be back in a very limited supply. This includes a zippered project bag, a full skein and a 90 yd mini skein that has sufficient yardage for most heel, toe and cuff patterns.  A canvas fabric is used and the Knitty Kitty Bags logo is set into the fabric and will not wash off. This bag is lined in a coordinating floral fabric.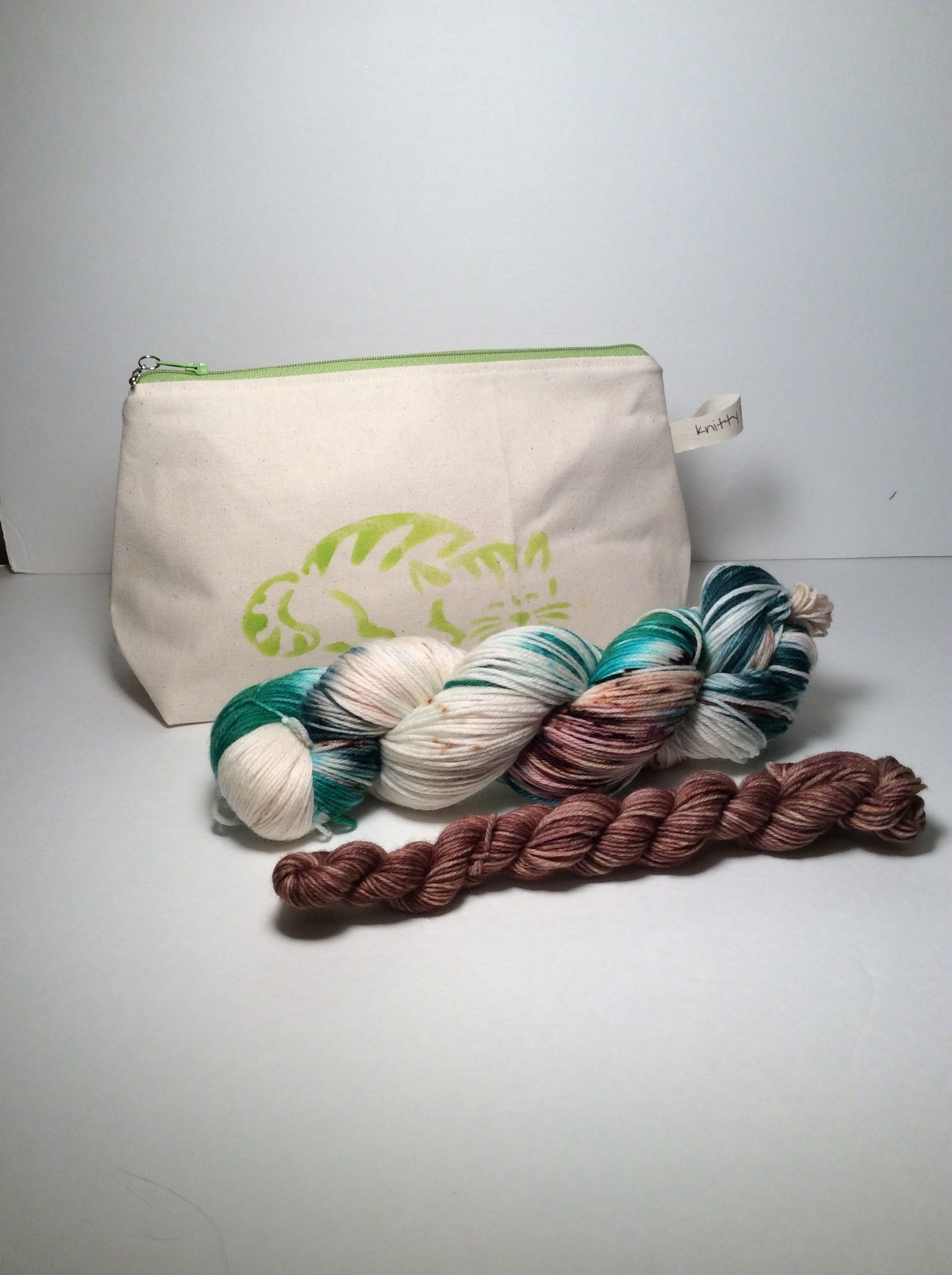 The skeins will be available for purchase without the project bag. It is listed as a Sock Set in the search.
The new Bento style bags will be available on the next shop update. I was searching for the perfect fabric for this style. The fabric and coordinating liner will be available soon. I'm anxious to hear your thoughts on this bag.
Happy crafting till next week,
Wendy