I've had several requests for a gradient set in the sock yarn. This is a photo of what I have dyed so far. They will be available at the next shop update. These skein are 90 yd/20 gr sold in a group of 5 that will total 450 yd/100 gr.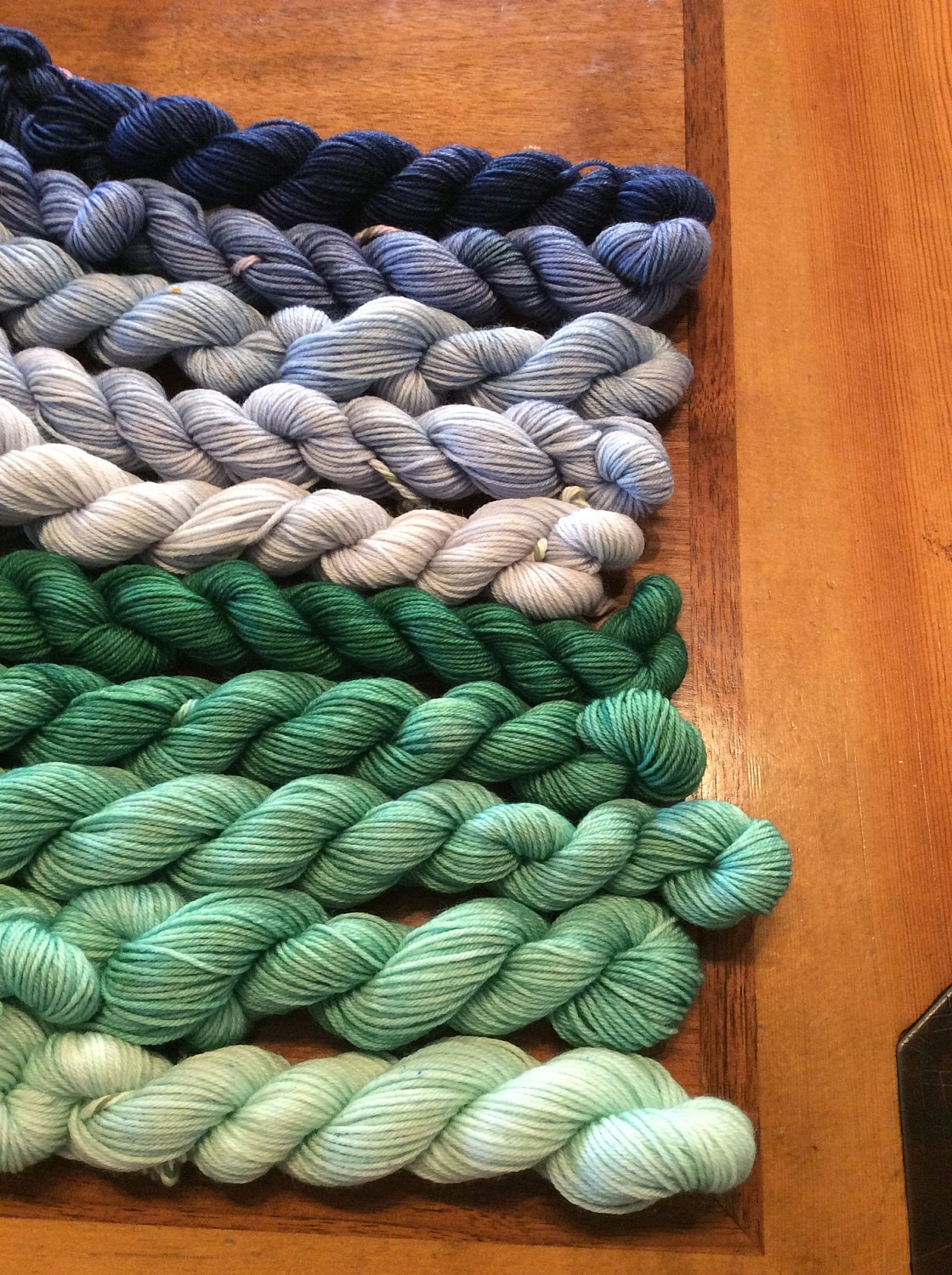 Splash Pad Party will start in June! Knitty Kitty Bags is a sponsor for this party hosted by the Down Cellar Studio. Head over to the Down Cellar Studio podcast group for the details. I will be dyeing up an exclusive colorway that will give you extra points if you knit or crochet with it. 
I will soon be releasing the pattern for the Sophia cowl. Check out my Ravelry page to access the pattern and use the coupon code.
Happy Crafting till next week,
Wendy