The sweater sized drawstring bags have been quite popular.  This set incldes a  matching notions bag. I will be adding more of this design in the next update.
I have added a sale section in the shop that contains the older drawstring bag design. These bags have interfacing that allows the bag to stay upright on its own.  
I am working on a shawl using the Flamengo colorway.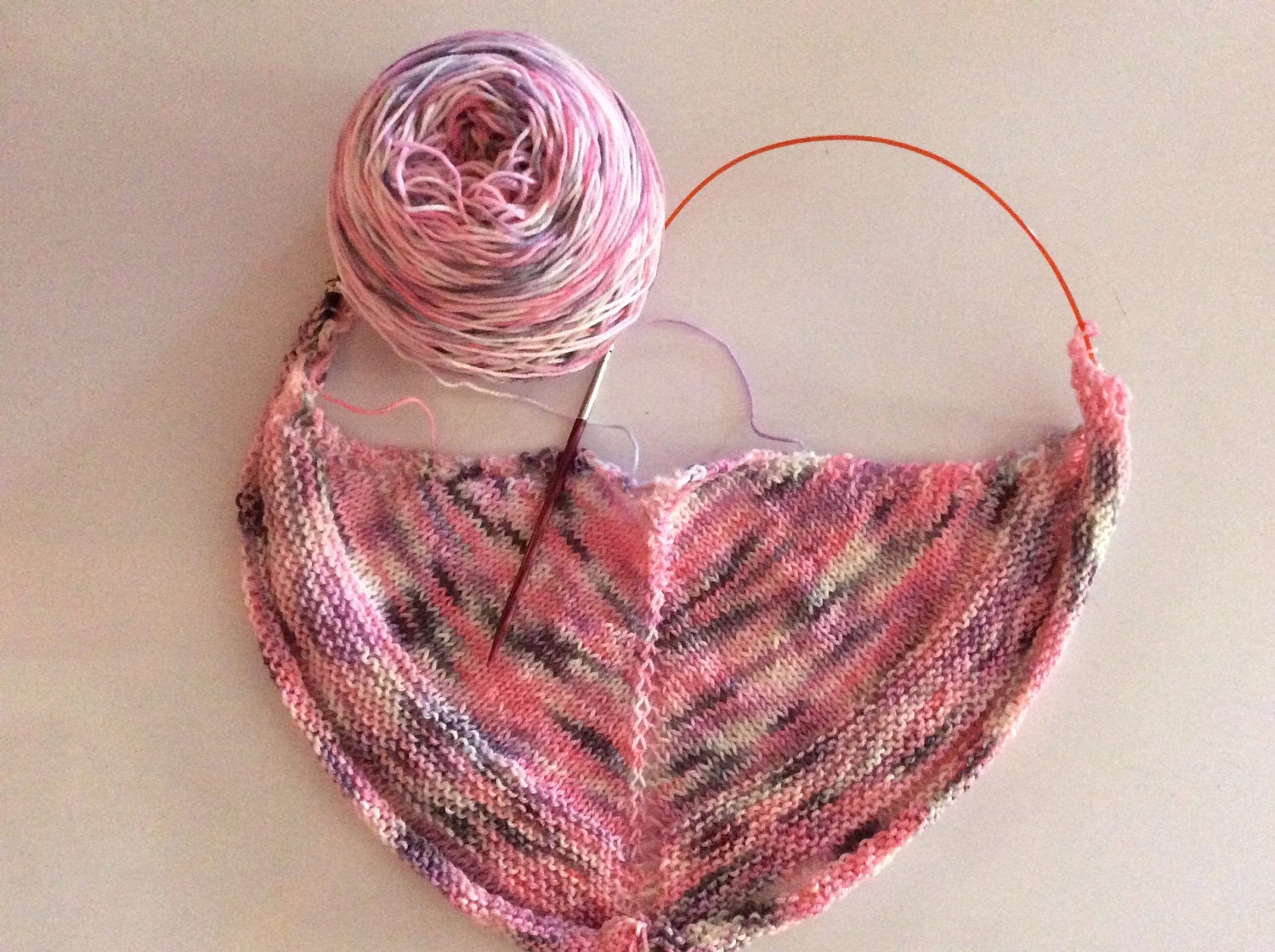 Next shop update will be April 14.
Happy crafting until next week,
Wendy