The new sock design is out to testers. Sign up for the Knitty Kitty Bags newsletter and receive all my patterns for free! The sign up button is located at the bottom of this page. If you did not receive the cowl pattern, send me your Ravelry name and I will forward it. 
I have started a shawl project using the Highland base. The photo shows how fluffy and squishy it is. It truly is a nice base to knit with. Photo bomb courtesy of Mitzy.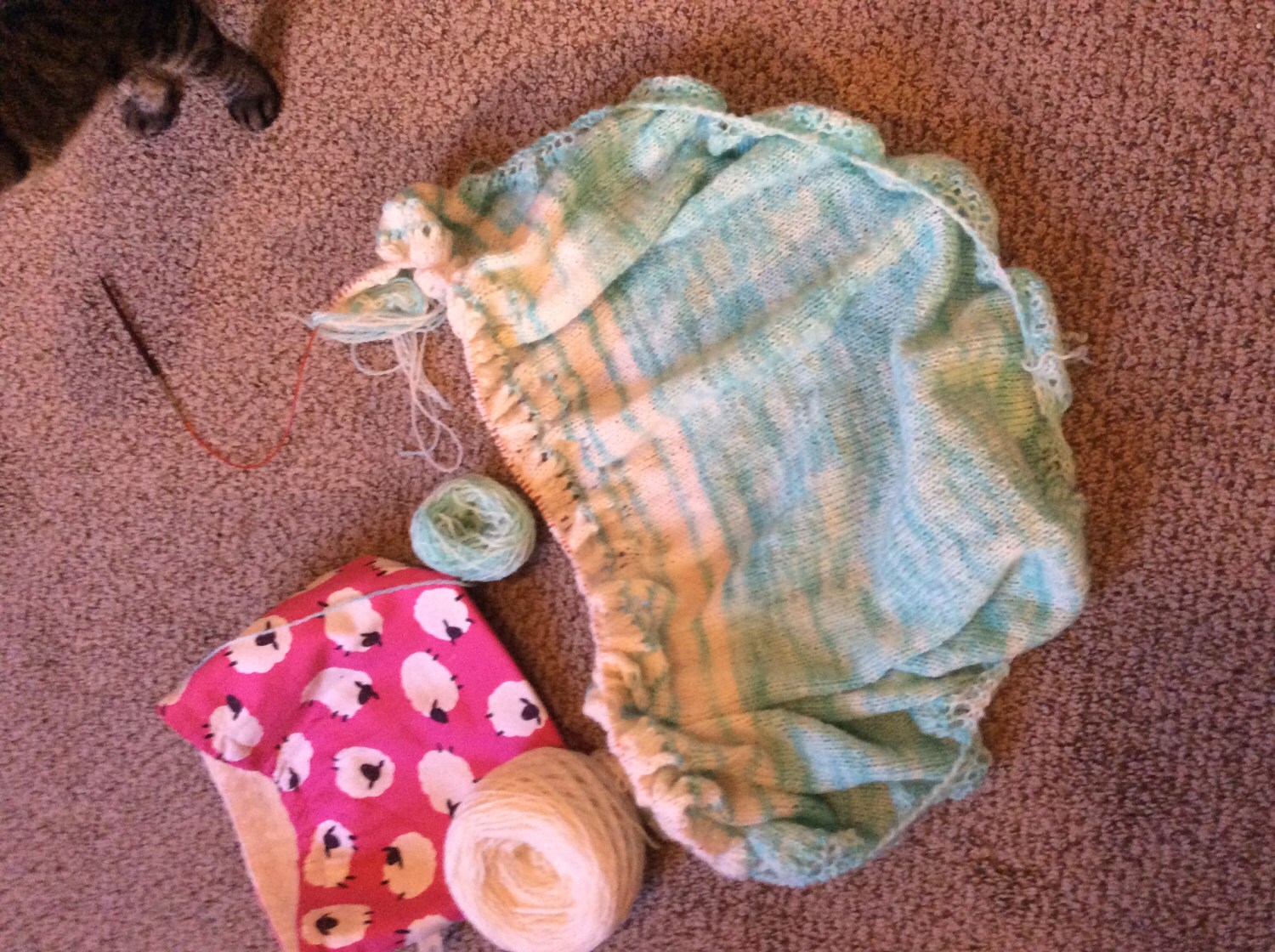 The March Sock kit is sold out but you can still purchase sock yarn set. This set is the yarn only. 
Happy Crafting till next week,
Wendy