A few years ago I offered Cat Tails commonly known as larger mini skeins. These have 90 yd/20 gr that you can use for color work or scrappy project. I have made 2 sets containing 5 skeins each. One is a tonal collection and  other is a more variegated collection. Yarn base is 75/25 SW Merino and Nylon.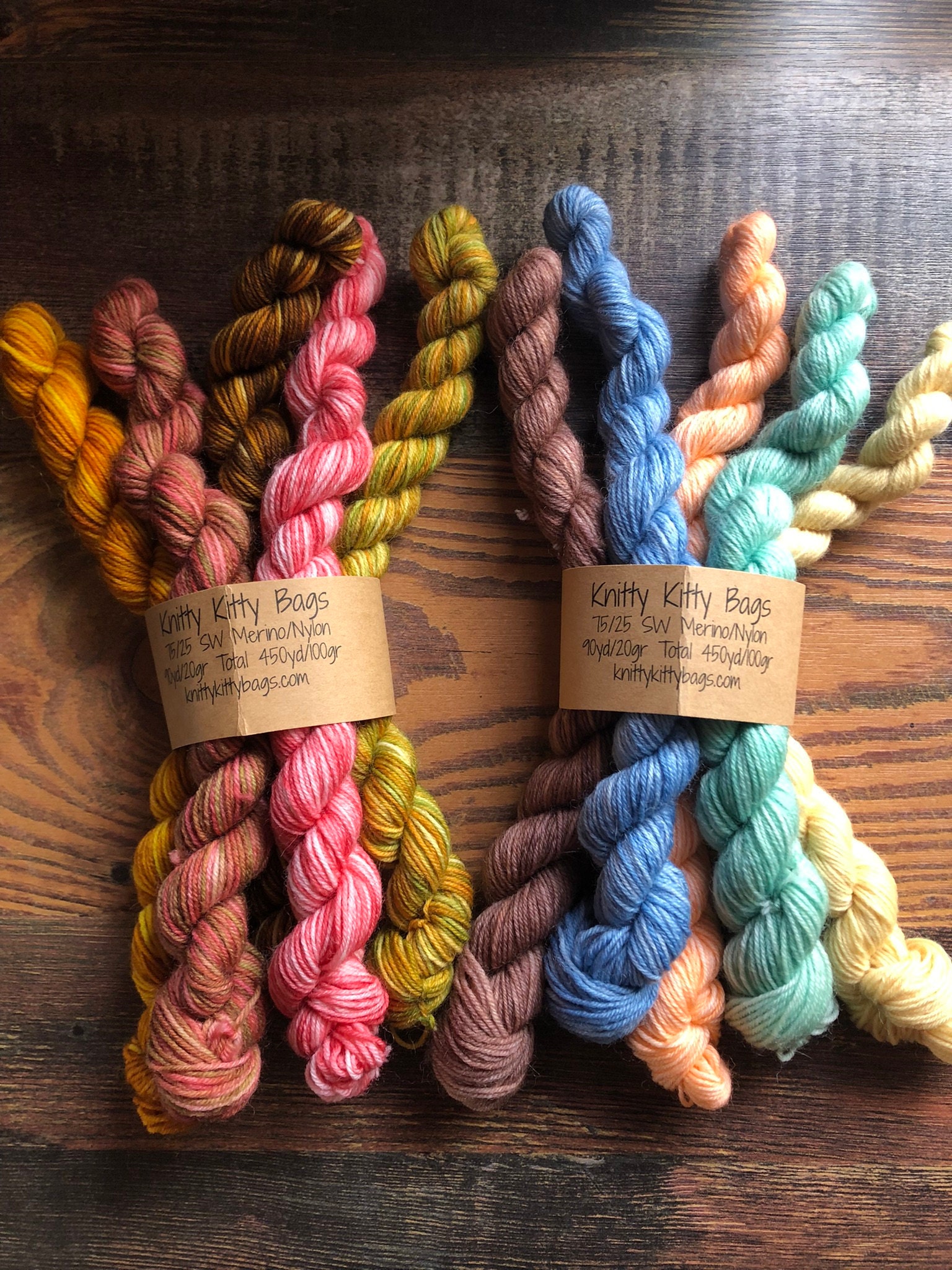 Also, a return of a popular Sock Set is St. Patrick. This has been a favorite for years. The full skein is a speckled green with the small of the same green.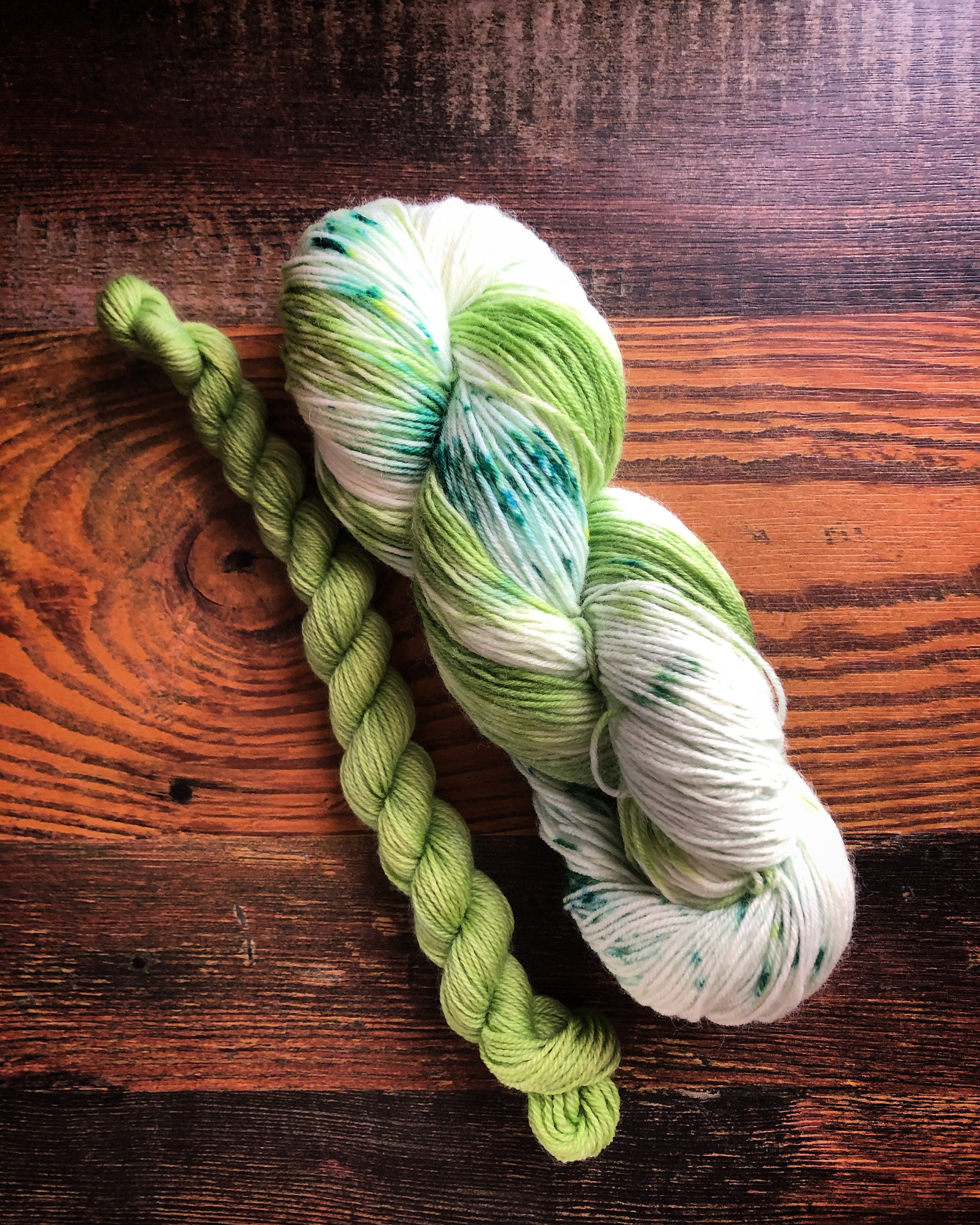 A new base to join the litter is 100% Highland Wool.  I have always love a tweed or zebra yarn and decided to add it to the collect. There is a very limited amount available.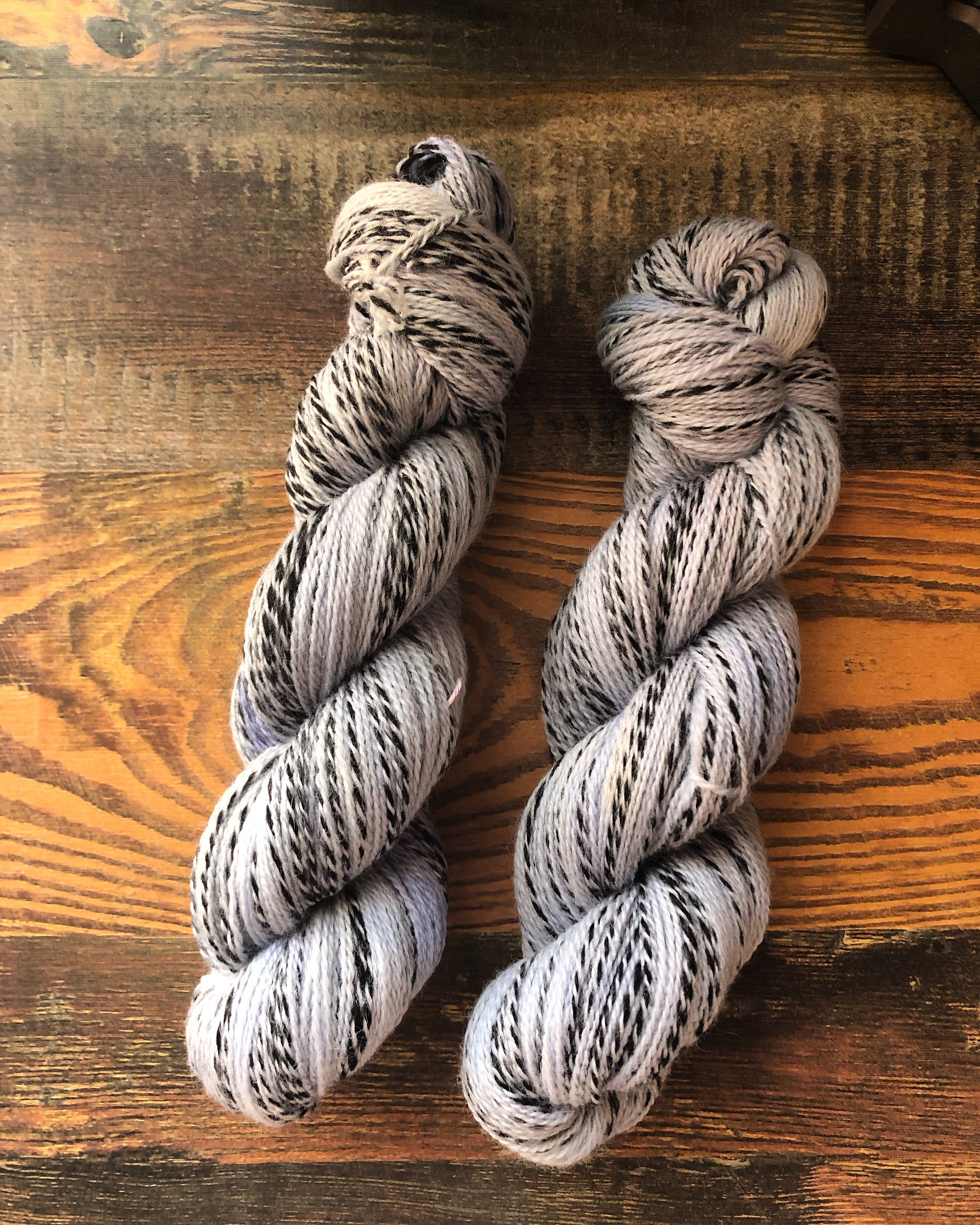 Stay tuned for yet another new fingering base that will be appearing soon.
Happy Crafting and Stay Well,
Wendy