The past few days I have restocked several colorways that have been sold out. Some have been part of the litter for years and remain a popular color.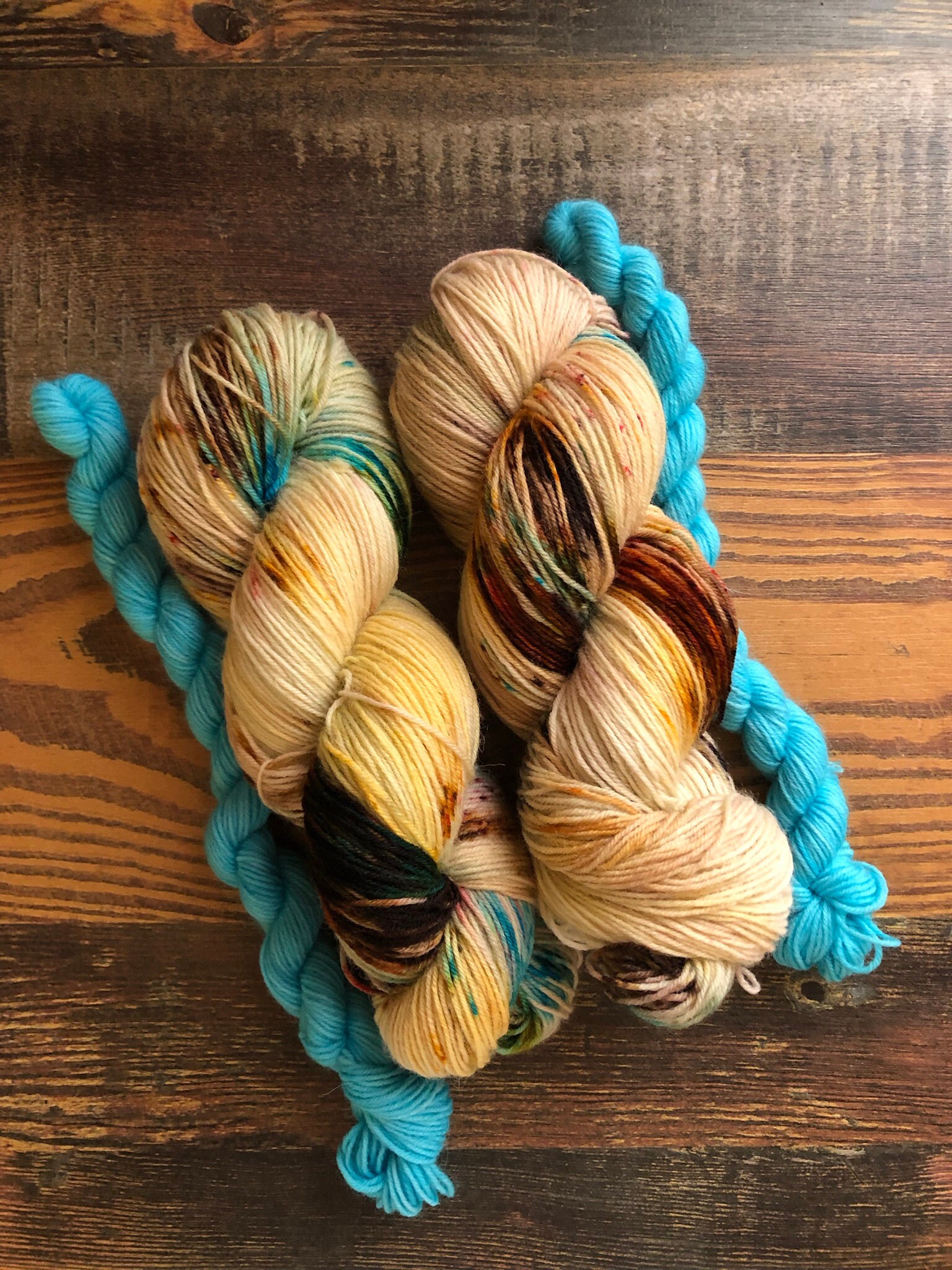 I have also added some new drawstring project bags that sold out the same day. When I was photographing them I realized that I must have a thing for stripes right now.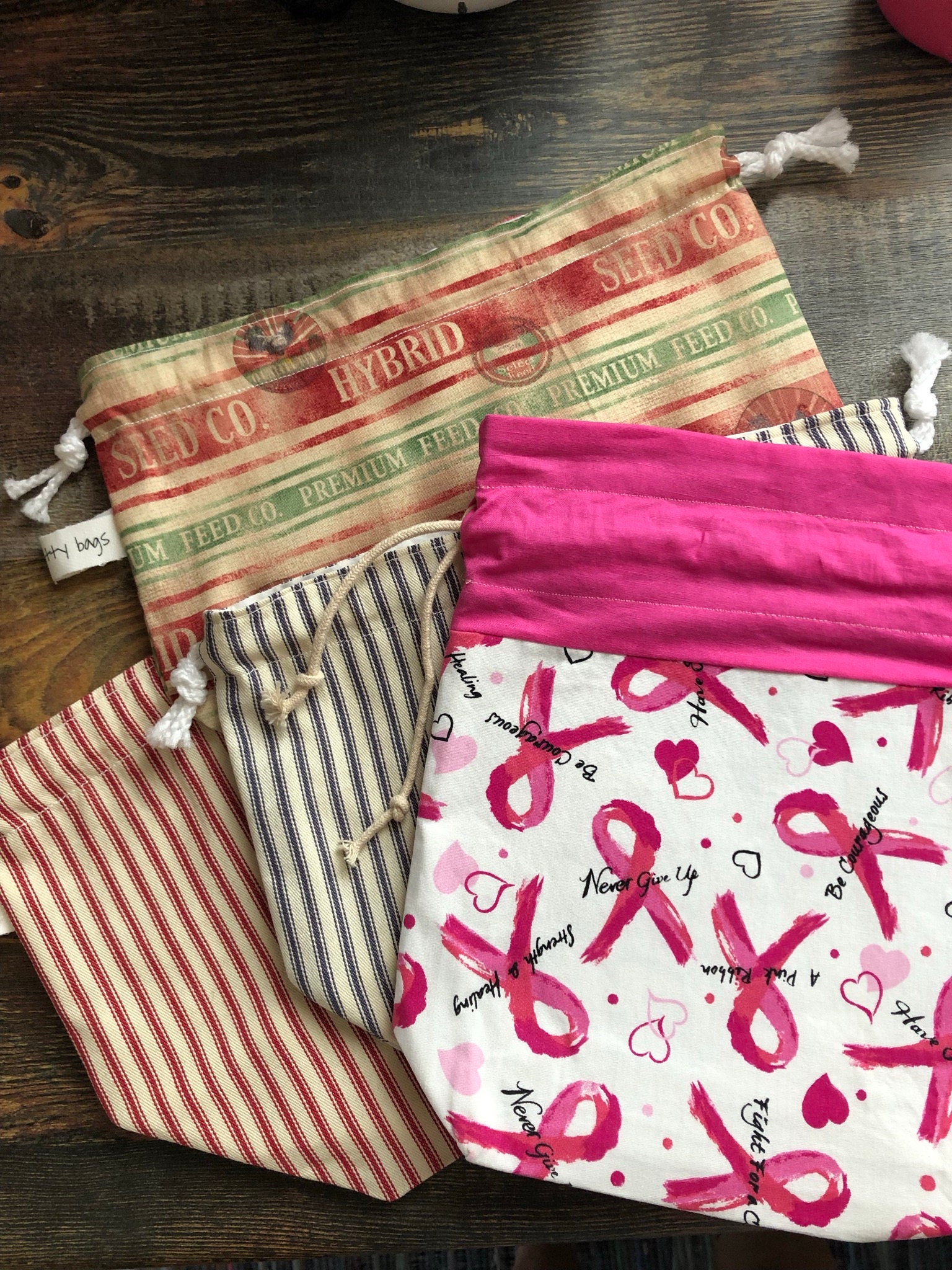 The blue stripe is sold out. I did include the breast cancer awareness bag and listed it under the on sale tag. 
Still working on the new sock pattern with the lace panel. It is out to testers so that will be available soon. I'm knitting another using random mini skeins. It's so addicting.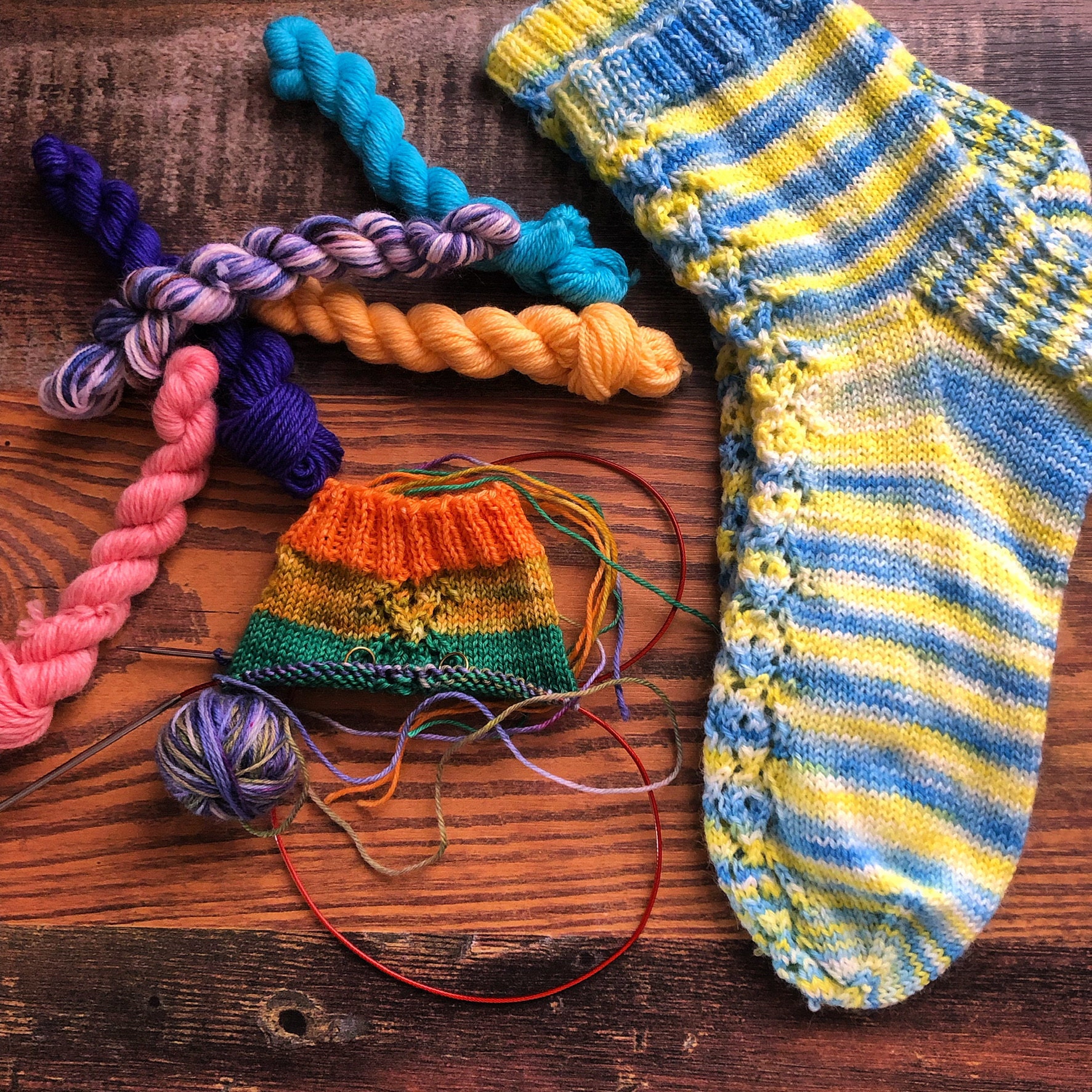 Be well, 
Wendy