The latest Sock Kit to be listed.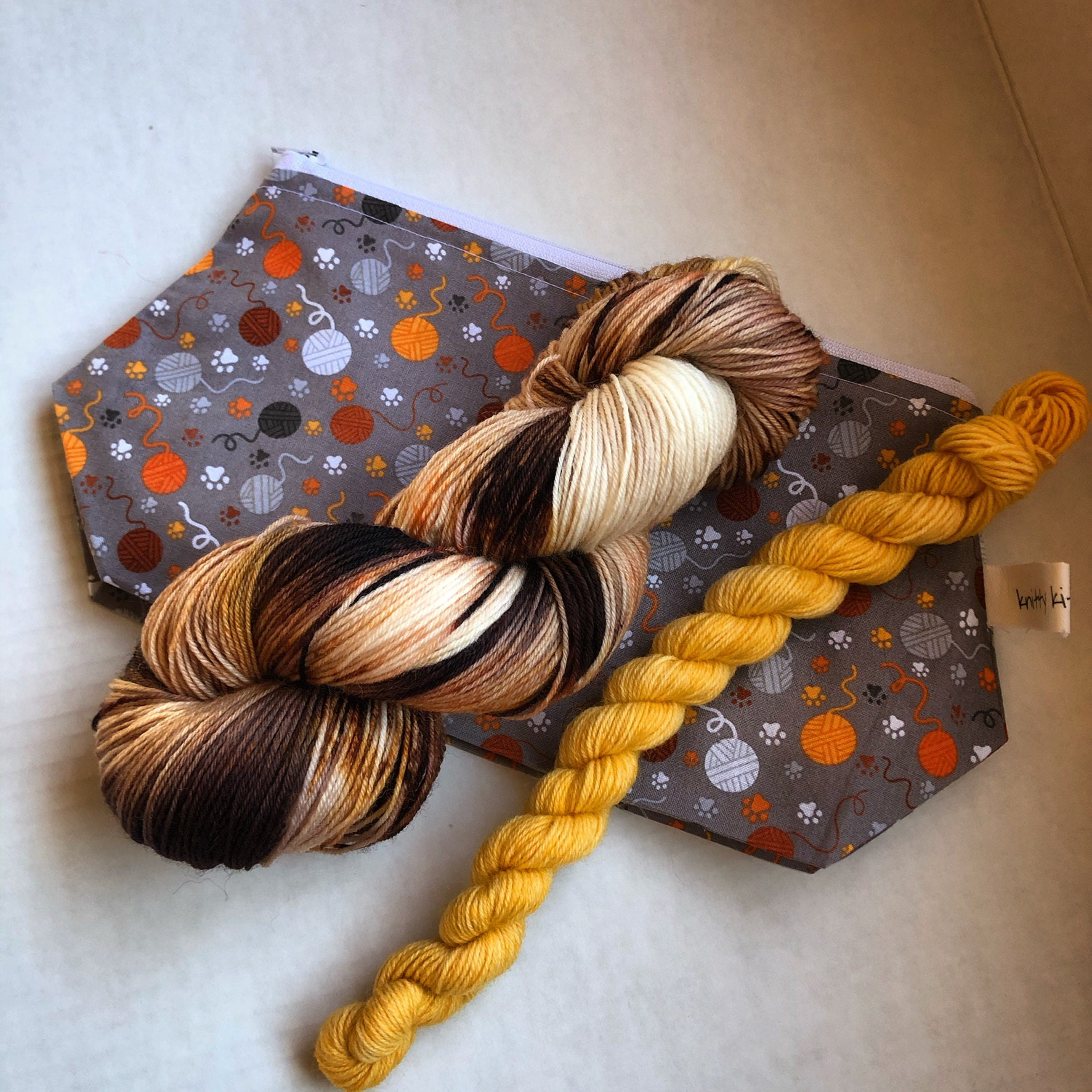 This set includes a zippered project bag that is fully lined. A regular skein and a small skein for heels, toes and cuffs. All you need to bring to this party is your needles. This yarn is also available without the project bag. 
 I have dyed up a special Sock Set for the Tempe Yarn Anniversary March 1-7. There will be door prizes, giveaways and specials all week. If you are local, be sure to stop in and help celebrate 15 years in business. 
Stay well,
Wendy